14 Mar 2022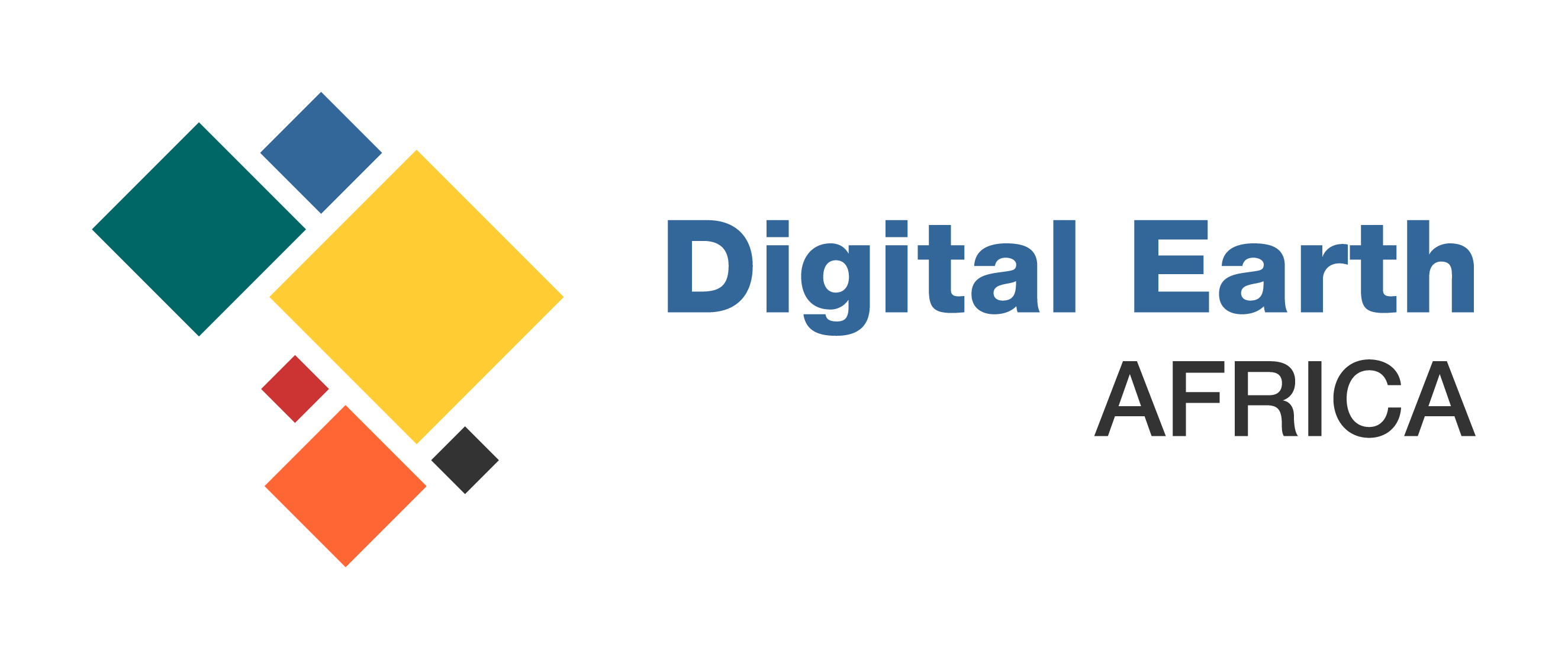 Digital Earth Africa aims to improve the lives of people across the African continent by translating Earth observations into insights that will support sustainable development.

Our platform and services enable African governments, industry and decision makers to track changes across the continent in unprecedented detail. This provides valuable insights for better decision making across many areas, including flooding, drought, soil and coastal erosion, agriculture, forest cover, land use and land cover change, water availability and quality, and changes to human settlements.

We are built on partnerships with African governance and in-country expertise to create sustained capability development in Africa. Digital Earth Africa is working with the African and international community to ensure that Earth observation data is analysis ready, rapidly available and readily accessible to meet the needs of our users.

Digital Earth Africa has partnered with South African National Space Agency to establish a Program Management Office situated in South Africa, Gauteng, Pretoria. The following opportunity exists within the Program Management Office to be filled by an individual with the relevant skills, drive, competencies, qualifications.

Appointments to the DE Africa Program Management Office will be on a short to medium term contractual basis subject to renewal based on performance and budget availability.
GROUP ADMINISTRATOR
12 Months Fixed-Term Performance-Based Contract
Reporting to the Programme Office Manager, the successful candidate will be responsible for administrative functions, as well as for the implementation and execution of duties in accordance with office policies, procedures, and scheduling work time and assignments for PMO staff. They will identify, plan and implement the objectives set by the team, to ensure the overall effectiveness of the PMO, including providing administrative support to Monitoring & Evaluation Lead, project leaders, researchers and technical staff. Responsibilities will include but not limited to; 
Managing and maintaining schedules for the PMO team;
Arranging and taking minutes in meetings;
Making travel arrangements for the team;
Preparing invoices, reports, memos, letters, and other documents, using word processing, spreadsheet, database, or presentation software;
Creating and maintaining effective cloud-based data storage solutions (including Google G-Suite) for the archiving and easy access to program information;
Answering phone calls and directing calls to appropriate parties and / or taking messages; and
Other ad-hoc administrative tasks.
The ideal candidate will have:
A Bachelor's degree in Business Administration or similar equivalent qualification is highly desirable;
3 to 5 years' secretariat and administrative experience;
Experience in a public sector a must;
Good proven working knowledge of PFMA, treasury regulations and related legislations;
Knowledge of administrative and clerical procedures and systems such as word processing, managing files and records, designing forms, and other office procedures and terminology;
Knowledge of principles and processes for providing customer and personal services. This includes customer needs assessment, meeting quality standards for services, and evaluation of customer satisfaction;
Ability to read and comprehend simple instructions, short correspondence, and memos;
Moderate knowledge of MS Office Suite - Word, PowerPoint, Excel and Outlook (Moderate);
Ability to write simple correspondence;
Ability to effectively present information in one-on-one and small group situations to customers.
Alternatively:
Strong working knowledge of Microsoft Office
Knowledge and understanding of program coordination;
The ability to coordinate completion of multiple tasks and meet deadlines;
Strong team working and interpersonal skills to support effective working relationships across international boundaries;
Experience in communicating with and consideration for stakeholders from diverse cultural backgrounds;
Experience in preparing written material for a range of stakeholders;
The ability to work independently and a desire to be a key contributor within a small team;
A curiosity that drives your engagement with people and subject matter;
A strategic approach, which allows you to understand your immediate tasks quickly.
Key areas of responsibility will include but not limited to:
Document management;
Office administration and support;
Information and Communication Management;
Management and Arrangement of Meeting;
Secretariat and Diary Management;
Travel Arrangement.
Please NOTE that the appointment will be on a level commensurate with qualifications, experience and skills. Background verification, including criminal record, credit checks, security clearances, qualification and citizenship checks as well as competency assessment and psychometric testing, may form part of the selection process.
DE Africa reserves the right to not make an appointment.
DE Africa subscribes to the principles of Employment Equity and welcomes applications from all persons with disabilities . Preference will be given to candidates in accordance with this.
Closing date: 4th April 2022
Should you meet the above requirements, please register your detailed CV and cover letter at DE Africa Group Administrator (12 Months Fixed-Term Performance-Based Contract) South African National Space Agency (SANSA) (skillsmapafrica.com) Communication will only be conducted with short-listed candidates. If applicants have not heard from us within 4 weeks of the closing date, they must assume that their applications were unsuccessful. 
Apply here: Group Administrator (12 Months Fixed-Term Performance-Based Contract) South African National Space Agency (SANSA).