Our continental-wide service Water Observations from Space (WOfS) allows anyone to better understand water availability anywhere in Africa. It translates years of satellite imagery of surface water into easy to consume information on the presence, location and recurrence of water within Africa. This allows users across Africa to map, assess, visualise, and manage water resources and understand trends over time. Try it here on the DE Africa Map.
WOfS covers inland and coastal areas across the African continent to showcase the changes in water availability over time. It enables analysis of individual water bodies which can help users to analyse flood events or the effect of drought on a single lake.
Based on Landsat imagery, WOfS spans decades of data with records back to 1984 in some locations.
WOfS can be used to understand the extent of water available on the surface which can be useful for analysis into flood risk assessment, understanding the change of water extent over time, observing the effect of major weather on a water system and more. This can inform governance and policy decisions around managing water systems, inform assessment of insurance risk as well as assessing the health of a water body or system.
Learn how researchers from the Okavango Research Institute are assessing and monitoring in Lake Ngami using Digital Earth Africa here.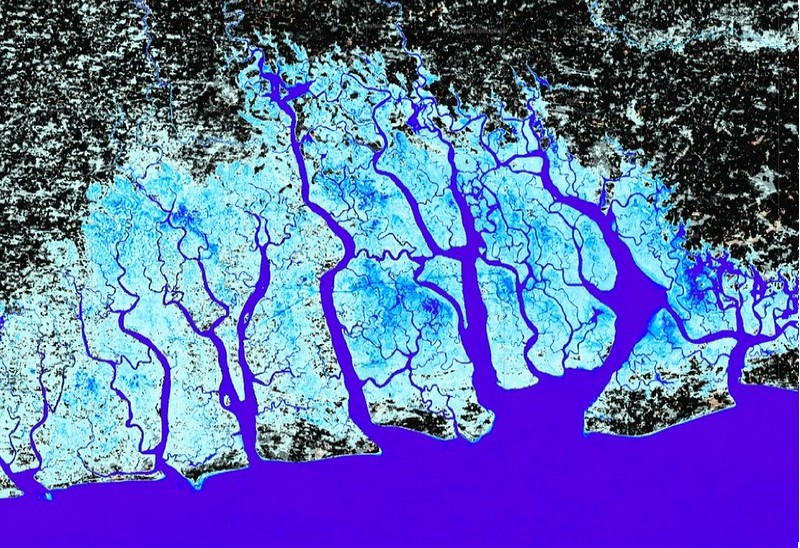 Niger Delta, All time water detection, WOfS
This video demonstration shows users how to use the DE Africa map, and how to run a sandbox notebook for measuring water extent
There are multiple WOfS products available for the African continent; 
WOfS Feature Layer (WOFL): Water and non-water classification generated per scene
WOfS Annual Summary: The ratio of wet to clear observations per calendar year
WOfS All-Time Summary: The ratio of wet to clear observations over all time
For more detail view the product details on Digital Earth Africa Docs or explore the Map.
This video demonstration shows users how to use the DE Africa map, and how to run a sandbox notebook for measuring water extent