The Digital Earth Africa Governing Board exists to ensure that the Program meets its governance requirements, to provide direction and expert advice.
Paula Ingabire, Minister of ICT and Innovation of the Republic of Rwanda (Co-Chair)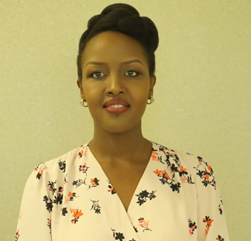 Paula Ingabire is a Rwandan technology enthusiast, who currently serves as the Minister of ICT and Innovation in the Government of Rwanda.
Prior to her appointment as Minister, she served as Head of the ICT Business Development Department at the Rwanda Development Board (RDB) where she led the implementation of National ICT programs notably eGovernment and Cyber Security; as well as the coordinator of the Kigali Innovation City Project, a flagship program of the Government designed to nurture and strengthen a Pan-African Innovation eco-system in Rwanda.
Minister Ingabire coordinated the creation of Smart Africa, an initiative that seeks to leverage broadband infrastructure as a driver for Africa's socio- economic growth.
A graduate of the Massachusetts Institute of Technology's School of Engineering & Sloan School of Management, in the System Design and Management program and holds a BS in Computer Engineering and Information Technology from the University of Rwanda; Paula was named in 2019 by Apolitical among the Top 20 of the World's 100 most influential people in digital government. She serves on the Global Council of the World Summit Award Board of Directors, World Economic Forum (WEF), Cyber Security Board, the Centre for the Fourth Industrial Revolution, Global Network Advisory Board and the WEF Board of Trustees. In January 2021, Paula Ingabire was named founding board member of the EDISON Alliance.
Ms Alison Rose (Co-Chair)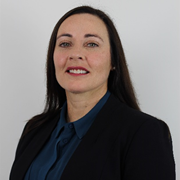 Alison Rose is the Chief of Geoscience Australia's Place, Space and Communities Division.
Prior to her appointment, Alison led the Border Intelligence Support to Operations branch at the Department of Home Affairs providing integrated intelligence support to the Australian Border Force on migration systems, trade enforcement and border protection priorities.
Previously, Alison held senior executive positions within both the private and public sector, including Director of National Government Industry Solutions with Esri – a US-based GIS technology company; delivery of the Department of Defence's corporate and geospatial ICT programs and projects and enterprise information management implementation; and, leadership of the Australian Geospatial-Intelligence Organisation's foundation mapping, advanced analytics, training and tradecraft, data and collection management, and customer services.
Dr. Tidiane Ouattara, PhD

Dr. Tidiane Ouattara is currently Space Science Expert and Coordinator for GMES & Africa Programme.
Dr. Ouattara received a PhD and a master's degree, both in Remote Sensing and Geographical Information System (GIS) from Sherbrooke University (Canada) respectively in 2001 and 1996. He also holds a master's degree in physical geography from Université de Cocody-Abidjan (Côte-d'Ivoire). Fluently speaking English, French and Spanish, he has gained tremendous experience in international relations and business development, research and development (R&D), strategic policy development and program management issues related to environment, natural resources, and sciences and technology. Dr. Ouattara began his career in Canada as lecturer at Sherbrooke University from 1996 to 2001. He taught not only scientific courses, but also African geopolitics and socio-cultural issues. After a brief stay with the private sector in Montreal, in 2002 Dr. Ouattara started working with the federal government of Canada. He successively occupied various positions:
At the Canadian Space Agency (2004-2006):
International Relations Manager in charge of Africa, Central and South America and the United Nations. He was also responsible for Earth Observation, Navigation and Positioning, Robotics and Space Sciences portfolios.
At the Department of Natural Resources Canada (2002-2004 and 2006-2010):
Senior Science and Policy Advisor for the Assistant Deputy Minister, the Chief Scientist
Head of knowledge management, bilateral and multilateral strategies Unit
Manager of Canadian Digital Elevation Model Programme
Researcher and International Relations officer in geomatics (Earth observation, mapping, GPS and Geographical Information System).
At the Department of Environment and Climate Change Canada (2010-2016):
Manager, Geospatial Data Management Section, Canadian Wildlife Service.
Head Manager, Landscape and Ecosystem Assessment Planning and Coordination Section, Canadian Wildlife Service
At the African Union Commission (2016-Present):
Space Science Expert leading the development and implementation of African Space Policy and Strategy as well as the African Outer Space Programme.
Manager and Coordinator of the Global Monitoring for Environment and Security (GMES & Africa) Programme.
Dr Oliver Chinganya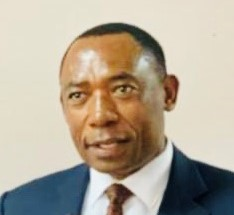 Dr Oliver Chinganya is the Director at the African Centre for Statistics of the UN Economic Commission for Africa (UNECA). He also coordinates the ECA digital Centre for Excellence.
Dr Chinganya is a Chartered Statistician with wide experience and knowledge of statistical practice across Africa at both national and international levels, he has a wealth of experience in delivering statistical development results for Africa.
A strong believer in the effectiveness of partnerships, coordination at country, regional and international levels for effective and sustained development programs. The African Centre for Statistics' main mission is to enable national statistical systems in Africa to produce high quality statistics, data and geospatial information to inform sound and evidence decision-making in support of sustainable development, regional and national priorities.
During the period 2018- 2020 (Feb), he was also Acting Director for the Technology, Climate Change, and Natural Resource Management division at UNECA, which focuses in supporting efficient management of the continent's natural resource endowments, reducing the negative impacts of climate. Prior to joining UNECA in 2016, he held other senior leadership roles at the African Development Bank as Manager for the Statistical Capacity Building Division; at IMF as Regional Advisor, and at the Zambia Statistical Office as Deputy Director respectively. Oliver is also Vice-President of the International Statistical Institute, a prestigious global body of statisticians.
Dr Albina Chuwa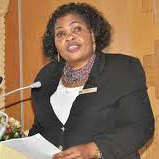 Dr Albina Chuwa has been the Director General of Tanzania National Bureau of Statistics since 2007.
Dr Chuwa has a PhD in Population Statistics, Masters of Arts in Population Statistics and Bachelor of Science in Mathematics and Statistics and a Lecturer (Part-Time) at the Regional Eastern Statistical Training Center based in Tanzania.
Dr Chuwa is conversant in the area of data production, analysis, and dissemination of statistical information for evidence-based policy making at all levels and performance auditing. Being a Principal Population Statistician, Dr Chuwa, is also conversant in the area of population and gender analysis, and sampling expert for complex designing surveys. She has been engaged with different international organisations such as UNFPA to assist other African Countries in the implementation of the 2010 Round of Population and Housing Censuses.
She has been serving a post of Statistician General in the United Republic of Tanzania for more than 10 years and is an Official Statistician for more than 30 years.
Dr Chuwa is currently serving as Chair of the Global Executive Board for Improvement of Agricultural and Rural Statistics based in Rome, a current member and Co-chair of Inter-Agency Expert Group for SDG's (IAEGSDGs), Council member of International Statistical Institute (ISI) from 2019 - 2021, and champion of Open Data in Africa.
Dr Chuwa has been and continues to publish several papers on social dimensions such as HIV/AIDS, Fertility, Gender and Education.
Mr Steven Ramage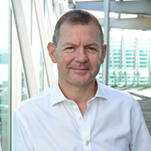 Steven Ramage leads external relations at the Group on Earth Observations (GEO) Secretariat in Geneva, Switzerland.
His role involves leading the team working on the interfaces between science, technology, policy and decisions in support of more than 100 UN Member States, as well as communications for GEO globally.
He is on the Governing Boards of Digital Earth Africa and Digital Earth Pacific, a member of the UK Space Agency Earth Observations Advisory Committee, the Advisory Board of EO4GEO and loves supporting youth engagement.
Steven spent 10 years as an owner/director of 1Spatial in the private sector before taking on a role as Executive Director of the Open Geospatial Consortium (OGC), and then Managing Director of Ordnance Survey International, the overseas arm of the national mapping agency.
Steven is a Visiting Professor at the Institute for Future Cities, University of Strathclyde, Glasgow and a Fellow of the Royal Geographical Society (RGS). He is a proud Scot and tweets as @steven_ramage. 
Dr Mmboneni Muofhe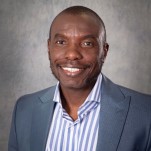 Dr Mmboneni Muofhe is the Deputy Director-General (DDG) for Technology Innovation at the Department of Science and Innovation in South Africa.
In his position, he is responsible for overseeing the implementation of South Africa's Space Science and Technology Strategy, Bio-economy Strategy, Energy Research, Converging Technology Platforms and oversight on implementation of the IP Act for publicly funded R&D. He is also the South African Group on Earth Observations (GEO) principal, a member of its Executive Committee, Leader of the GEO African caucus and GEO Co-chair. 
Hon Samuel A. Jinapor MP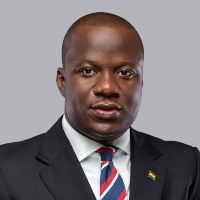 Hon Samuel A. Jinapor MP is the Minister for Lands and Natural Resources and the Member of Parliament for Damongo Constituency in the Savannah Region of Ghana.
Minister Jinapor is a seasoned Ghanaian Politician and a Barrister at Law. He holds a Bachelor of Science (BSc) Degree in Physics from the Kwame Nkrumah University of Science and Technology, and a Bachelor of Laws (LL.B.) and Master of Laws (LL.M.) Degrees from the University of Ghana. Prior to being appointed Minister for Lands and Natural Resources, Hon. Jinapor served as the Deputy Chief of Staff, in charge of Operations, at the Office of the President of Ghana. He previously worked at Kulendi @ Law, a commercial and corporate law firm in Ghana, where he rose to the rank Senior Associate. He is largely considered as a rising star in Ghanaian politics.