11 Aug 2023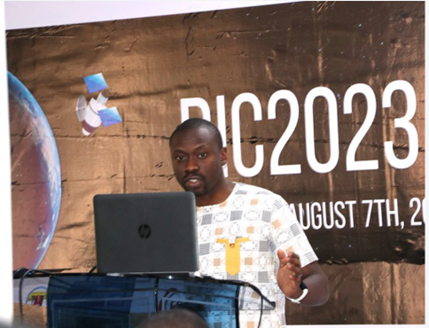 Digital Earth Africa (DE Africa) was honoured to participate at the Regional Centre for Mapping for Resources for Development (RCMRD) International Conference (RIC2023) from 8-10 August 2023 in Nairobi, Kenya. Attracting over 1200 participants from government, academia, non-governmental organisations (NGOs), and media, the theme for this year's conference was "NEXT LEVEL: Space to Community".
DE Africa made remarks in key sessions, and engaged with participants in several side events, including a pre-conference training on 7 August 2023, which had over 100 participants in attendance. Head of Operations, Zviko Mudimu, highlighted the role of DE Africa in empowering countries in Africa to access analysis-ready data and respond to climate action. Capacity Development Lead, Dr Kenneth Mubea, provided an overview of the DE Africa platform and opportunities to access learning resources.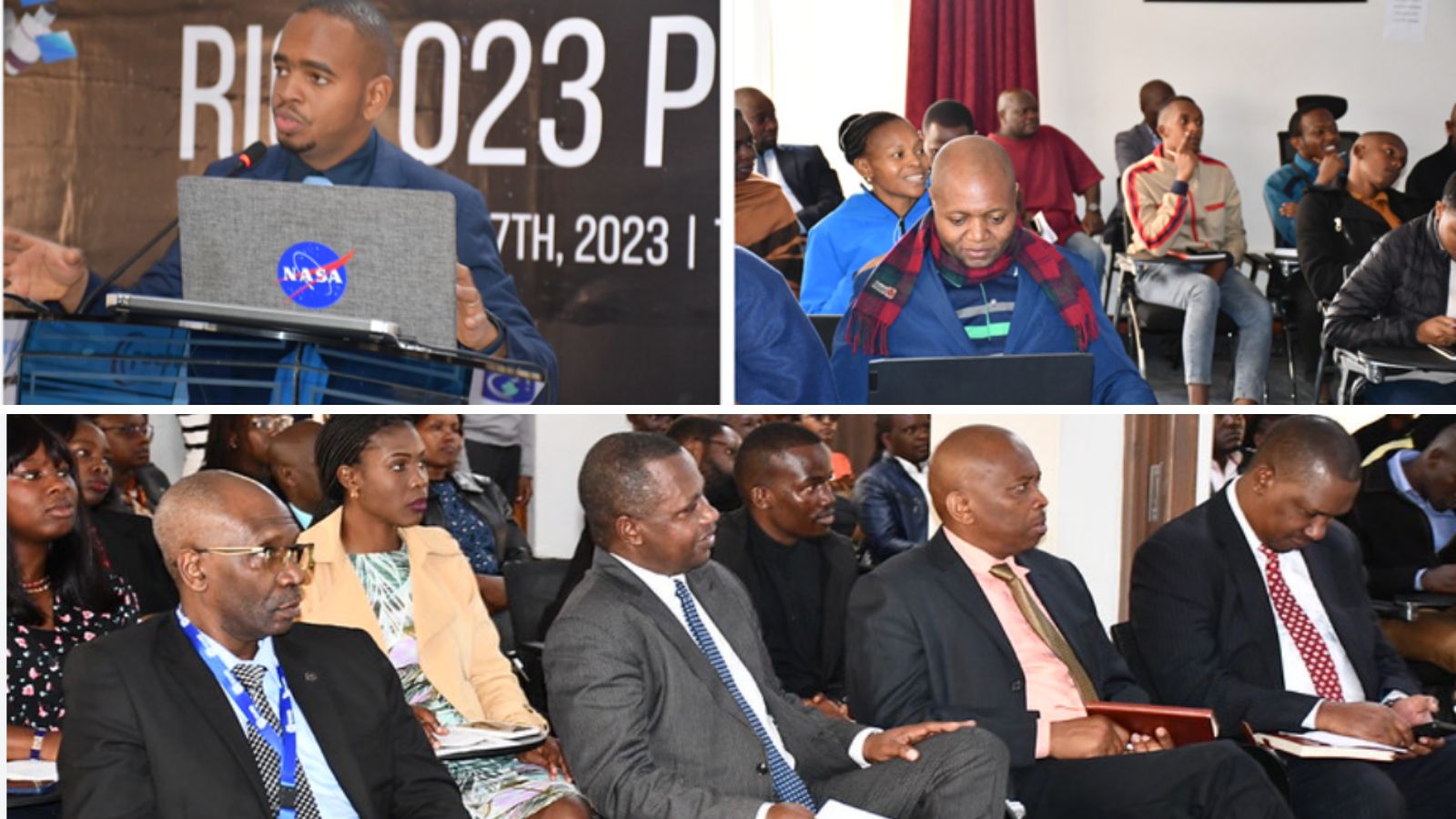 "Digital Earth Africa began at the 2019 RCMRD conference, with the strong partnership from RCMRD member States, Geoscience Australia, and partners" said Dr Thembi Xaba, DE Africa Managing Director. Further, Dr. Xaba observed that the RIC2023 attracted diverse delegates from several countries in the field of Earth observation, notably the youth and women.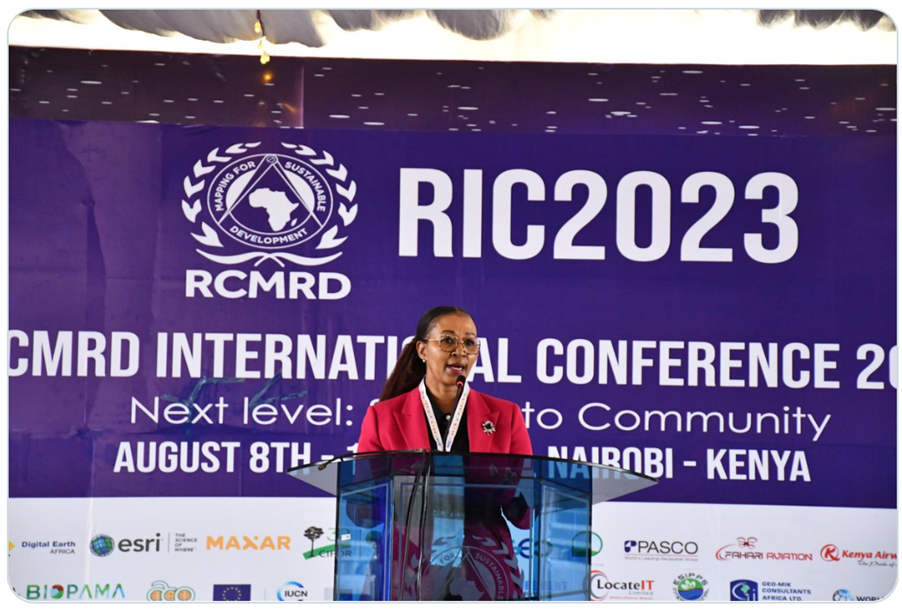 This year's RIC Conference was also a very special one for DE Africa, as the first satellite office was officially inaugurated at the event. Read more about the celebration here
DE Africa presented at several sessions, including:
Agriculture and Food Security Discussions on How to Improve on the Science Policy Linkages on 8 August 2023. DE Africa was represented by Kenneth Mubea, and other panellists included Dr. Fatunbi Oluwole – Forum for Agriculture Research in Africa (FARA), and Mrs. Rose Waswa (RCMRD). The sessions highlighted the need for continuous engagement in the formulation of agricultural policies, which are fit for purpose, in line with climate change and other factors.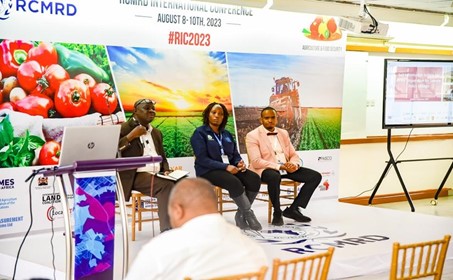 On 9 August, DE Africa featured in several abstract paper presentations including: Water Assessment and Monitoring in the Lake Ngami, Lower Okavango Delta, Botswana, highlighting the impacts of climate change as shared by Dr. Kelebogile Mfundisi; Empowering national agencies with information for Agriculture, presented by Edward Boamah (DE Africa). In addition, Monitoring Lake Sulunga in Tanzania Using Digital Earth Africa - Benedict Mugambi and  Kenneth Mubea was presented at the Agriculture and Food Security session.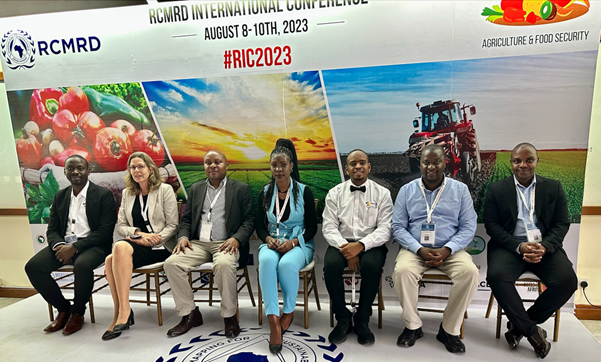 DE Africa engaged with various participants at the exhibition including the youth, academia, government and NGOs.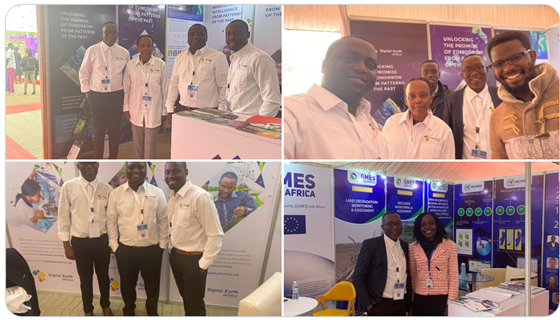 On 10 August 2023, DE Africa's Capacity Development Lead, Kenneth Mubea, presented at Academia Lounge. The session presenters included University of Nairobi, Kenyatta University, Technical University, University of Botswana and DE Africa.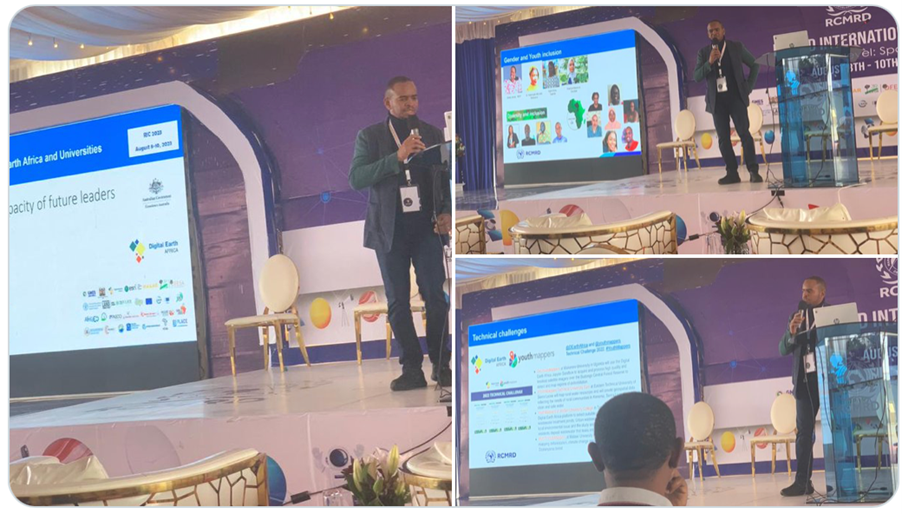 Over 200 participants visited the Digital Earth Africa exhibition booth during the three day event, and over 40 people joined the information session hosted on the last day of the conference. DE Africa  valued the opportunity to meet with key stakeholders and partners across Africa and beyond.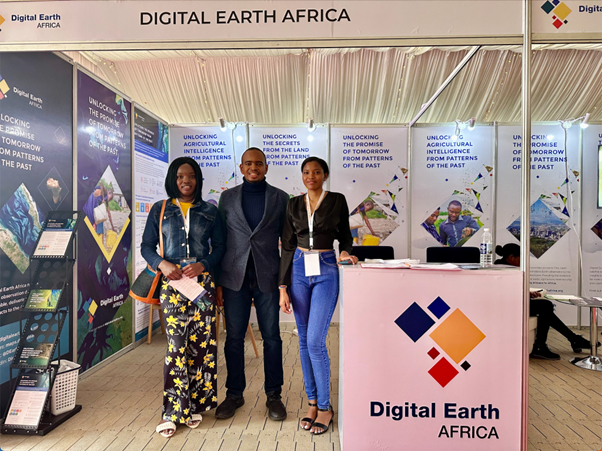 DE Africa expresses gratitude to RCMRD for organising a successful conference and look forward to ongoing engagement. DE Africa thanks Mr. David Ongo from RCMRD (and DE Africa focal point) for his support leading up to and during the event. Most especially would like to thank Dr Emmanuel Nkurunuziza for his hospitality and congratulate him on a successful RCMRD International Conference. DE Africa looks forward to the next one.
DE Africa continues with its mission of empowering countries across Africa with Earth observation to enable climate adaptation and mitigation, greater food security and more sustainable development. DE Africa provides free access to its platform and training materials. Website: https://www.digitalearthafrica.org Email: info@digitalearthafrica.org Please sign up for the free  learning courses on: https://learn.digitalearthafrica.org. Stay tuned to updates on social media: (3) Digital Earth Africa (@DEarthAfrica) / Twitter on Twitter and Digital Earth Africa | LinkedIn via LinkedIn.