25 Sep 2023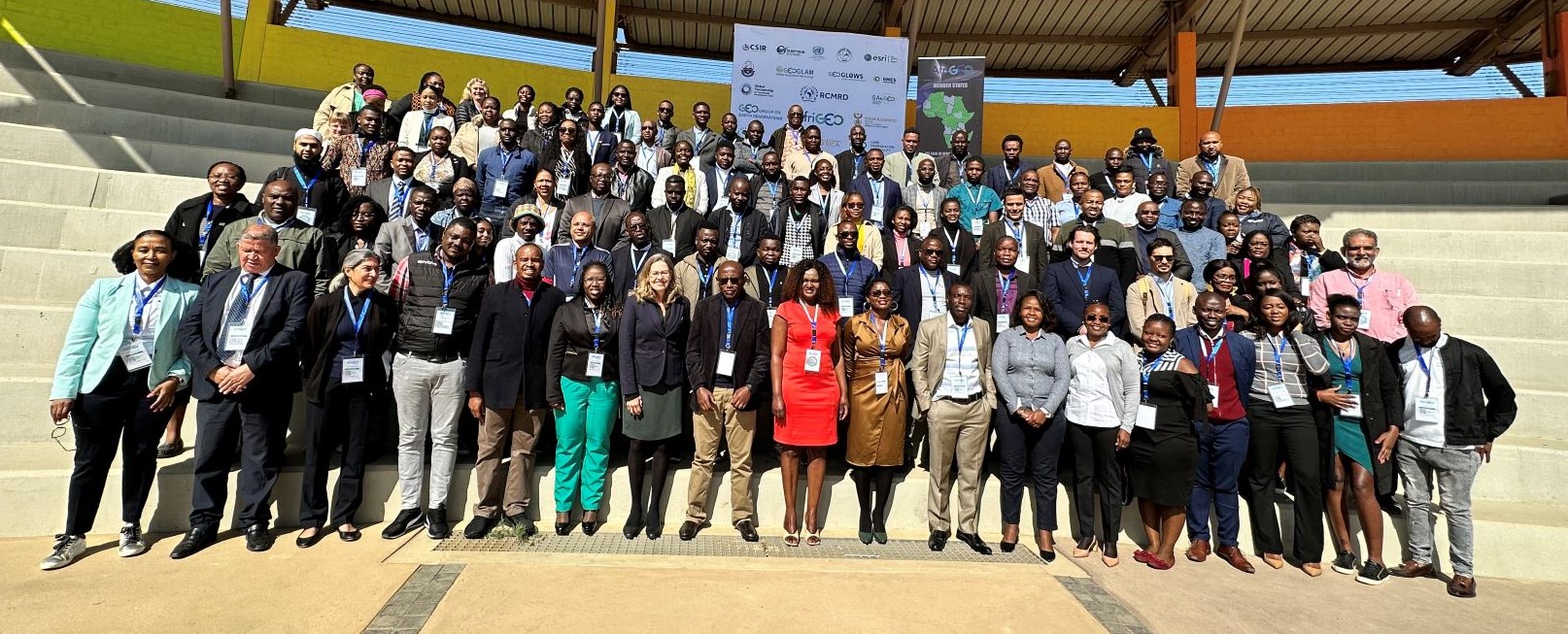 Digital Earth Africa (DE Africa) was a sponsor at the 7th AfriGEO Symposium in Swakopmund, Namibia, which took place from 20 to 22 September 2023. The Symposium was held at the COSDEF Arts and Crafts Centre and was co-hosted by the Namibian Ministry of Higher Education, Technology and Innovation (MHETI), and the National Commission on Research, Science and Technology (NCSRT). The Symposium theme was Earth Observation for Africa prosperity.
The conference was officially opened by Dr. Alfred van Kent, Executive Director, from the Namibia Ministry Higher Education Technology and Innovation (MHETI).The opening day included remarks from Africa Union Commission, Group on Earth Observations (GEO) Secretariat, and AfriGEO.
DE Africa Managing Director, Dr. Thembi Xaba, delivered a Keynote highlighting DE Africa's country engagements through the Information for Agriculture, Food and Water Security (IAFWS) project), and engagements with youth in Zanzibar and Uganda.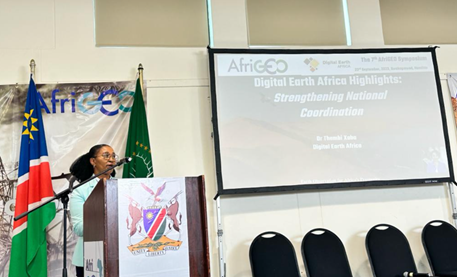 DE Africa team members Zviko Mudimu (Head of Operations) and Dr. Lisa Rebelo (Lead Scientist) made key presentations during the Symposium. Zviko presented during Session 3: EO for Grassroot Service Delivery, he provided an overview of DE Africa engagements at the grassroots with YouthMappers through the Digital Earth Africa Technical Challenge whilst Dr Rebelo presented in Session 7: Data & Infrastructure, and shared Digital Earth Africa's Operational Insights.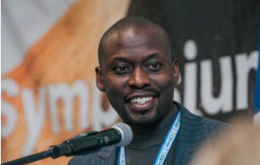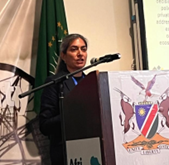 Dr Kenneth Mubea, DE Africa Capacity Development Lead, moderated Session 5: Youth Session, which included speakers: - Meshack Kinyua (GMES and Africa), Imraan Saloojee, Research Institute for Innovation and Sustainability (RIIS), Brenda Nagula, URTC, John-Freddy Ngabikoumou - Centre Universitaire de Recherche et d'Application en Télédétection (CURAT), Kumbirai Nicholas, Higher Life Foundation, and Laura Mugeha, Youth Mappers. The session highlighted the need for inclusion of the youth in policy formulation, and other capacity opportunities such as scholarships, internships, and mentorship programs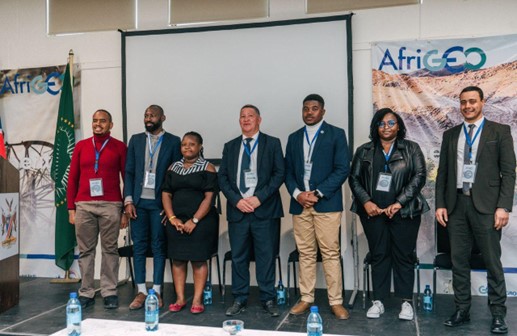 The AfriGEO Symposium provided an opportunity for the AfriGEO Community to create awareness of the ongoing activities, engage, connect, and build meaningful areas of collaboration that support addressing of varied development challenges on the continent using earth observation. The conference served as a dynamic platform for the AfriGEO Community to foster awareness, collaboration, and connections. DE Africa's active involvement reaffirmed its dedication to leveraging Earth observation to address the diverse development challenges facing Africa.
Connect with us
Website: https://www.digitalearthafrica.org Email: info@digitalearthafrica.org 
Sign up for the free learning courses on: https://learn.digitalearthafrica.org.
Follow us on social media: Digital Earth Africa (@DEarthAfrica)on Twitter and Digital Earth Africa | LinkedIn via LinkedIn.