31 Jul 2023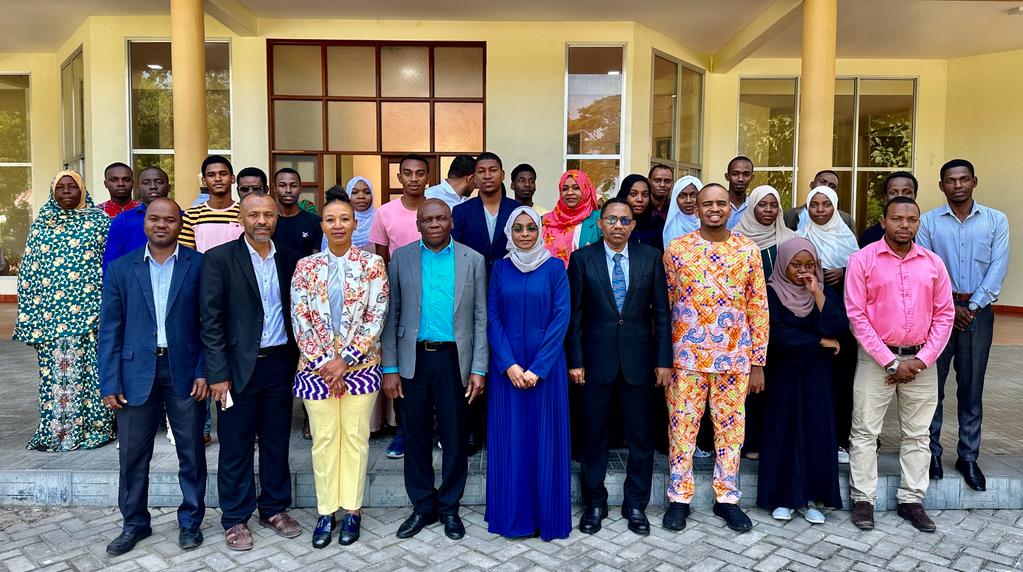 Industrial training is a crucial phase in a student's journey, allowing them to apply the knowledge and skills acquired during their academic semesters to real-world scenarios. Digital Earth Africa is proud to announce the Industrial Training Programme, in collaboration with the State University of Zanzibar (SUZA) to facilitate this transition from university life to the professional world.
The Digital Earth Africa Industrial Training Programme offers students a unique opportunity to gain practical experience in remote sensing and spatial data analysis. By harnessing the power of digital tools and ready-processed data, students will develop their skills while working on the Analysis of Mangrove Species. SUZA will host this eight-week programme, from 31 July to 22 September 2023, allowing participants ample time to delve into the subject matter.
A vital aspect of the programme is students' engagement with the local community through community mapping techniques and spatial data analysis. This approach not only enriches the student's learning experience but also serves to contribute to the community's understanding of the importance of mangrove species.
The 2023 DE Africa Industrial Training will be coordinated by SUZA staff, under the guidance of the Digital Earth Africa team. 20 students will participate from across the Computer Science and IT department's CS, BITAM, and the Social Science BAGES programme respectively.
The learning objectives of the 2023 SUZA DE Africa Industrial Training align with our strategic priorities of empowering climate action and enhancing community engagement.
Students will gain hands-on experience in various aspects, including visualisation of mangrove species attributes using the DE Africa platform, community engagement skills, and field activities such as ground truthing. They will also receive training on data verification and correction and classification and accuracy assessment of the mangrove species using the Digital Earth Platform.
A well-organised team has been assembled to ensure the programme's success. The SUZA team will host the students for the eight-week placement and provide classroom training, manage community engagement activities, supervise in-field work, and offer support in data analysis using the DE Africa platform. Moreover, the DE Africa team will contribute their expertise to the training with knowledgeable professionals such as Kenneth Mubea, Edward Boamah, and Zviko Mudimu.
The expected outcome of this training programme is a well-classified map and analysis of mangrove species, which will serve as a valuable resource for assessing climate change vulnerability, ecological processes, and land use dynamics. The knowledge gained during the programme will also empower the local community to identify critical mangrove species and promote their conservation efforts.
The Digital Earth Africa Industrial Training Programme at the State University of Zanzibar offers an unparalleled opportunity for students to gain practical skills, contribute to environmental research, and engage with the local community. This initiative will equip the next generation of professionals with the tools and knowledge needed to impact the world positively.