02 Nov 2022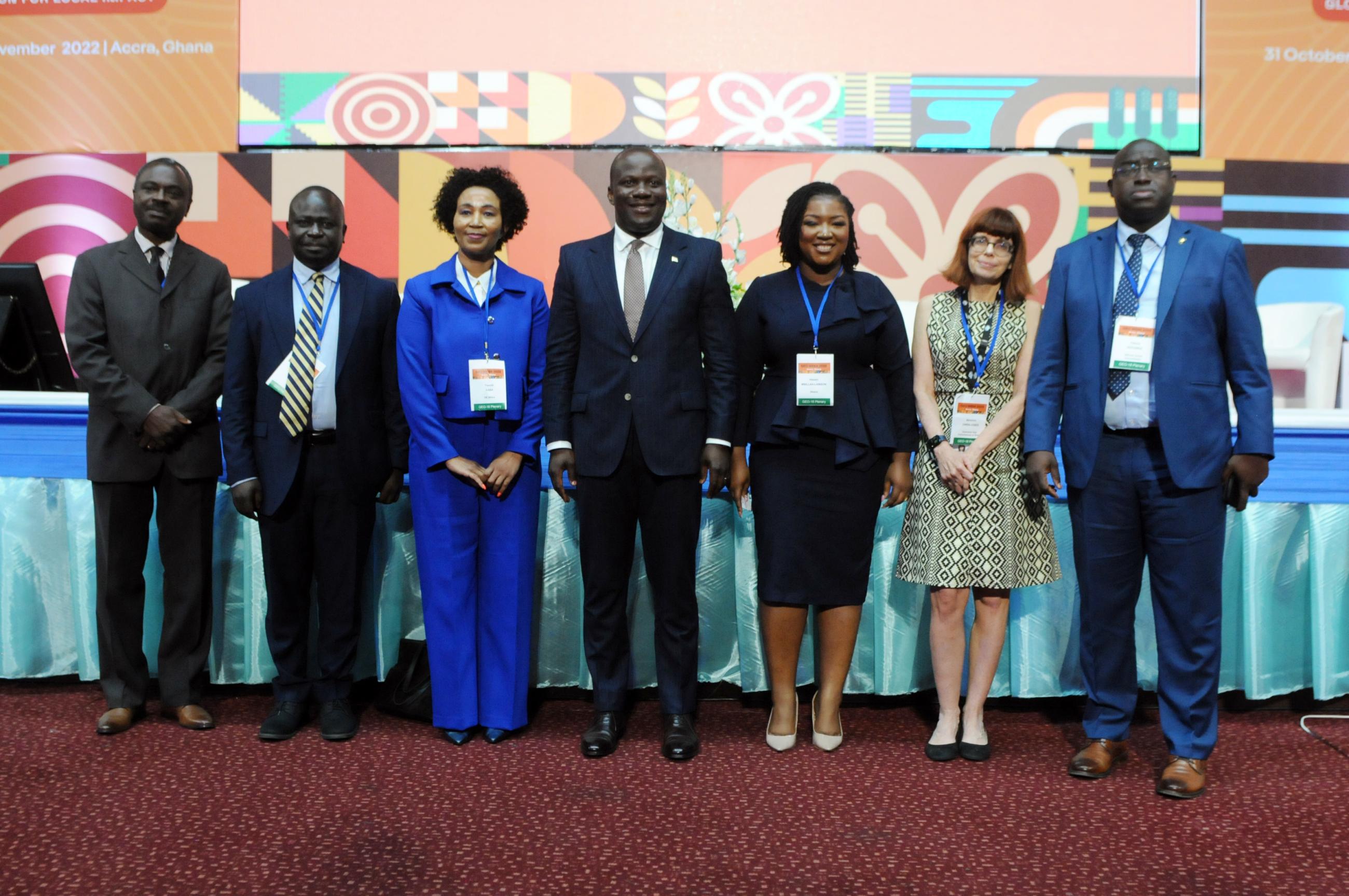 The Digital Earth (DE) Africa team presented at GEO Week on the value and uptake of our tools and services, demonstrating DE Africa's impact, support of the GEO Program and opportunities that exist with our implementing partners and other initiatives across Africa. In the space of three years, Digital Earth Africa has transitioned from an idea to a funded, operational programme that is informing better decisions across the continent. This session shared the Coastal Monitoring Service by DE Africa, explored DE Africa's impact, links to the GEO Work Programme, and opportunities that currently exist with implementing partners and other leading initiatives across Africa, for example Global Monitoring for Environment, Security (GMES) and Africa. 
The panellists included:
Minister Samuel Jinapor

– DEA Governing Board member and Ghana's Minister of Lands and Natural Resources

Dr. Tidiane Ouattara -

DEA Governing Board member and Space Science Expert at the African Union Commission

Dr Thembi Xaba

– DE Africa Managing Director

Professor Samuel Annim

- Professor of Economics at the University of Cape Coast (UCC) and the Government Statistician of the Republic of Ghana

Berenice Owen-Jones -

Australian High Commissioner to Ghana

Key points discussed by the panellists:
Coastal Monitoring Service for Africa

is a great tool from #DEAfrica to help save Africa a lot of money moving forward. #GEOWeek2022

Earth observation is here to stay for the benefit of Africa to make sure Africa save its natural resources. 

Africa Union Commission

is happy to welcome the DE Africa programme and its services to get the Africa we want in AU Agenda 2063. Not only are we bringing in data but processed information to support the continent. 

Thanks to t

he Leona M. and Harry B. Helmsley Charitable Trust

,

Geoscience Australia

and the

Australian Government

, DE Africa was able to progress from theory to reality.

Integration of Data from different sources is a great way to access datasets to aid in progressing of information for countries through development.

Bridging the gap between science and the people is one of the key areas DEAfrica is going to also focus on, leaving no one behind.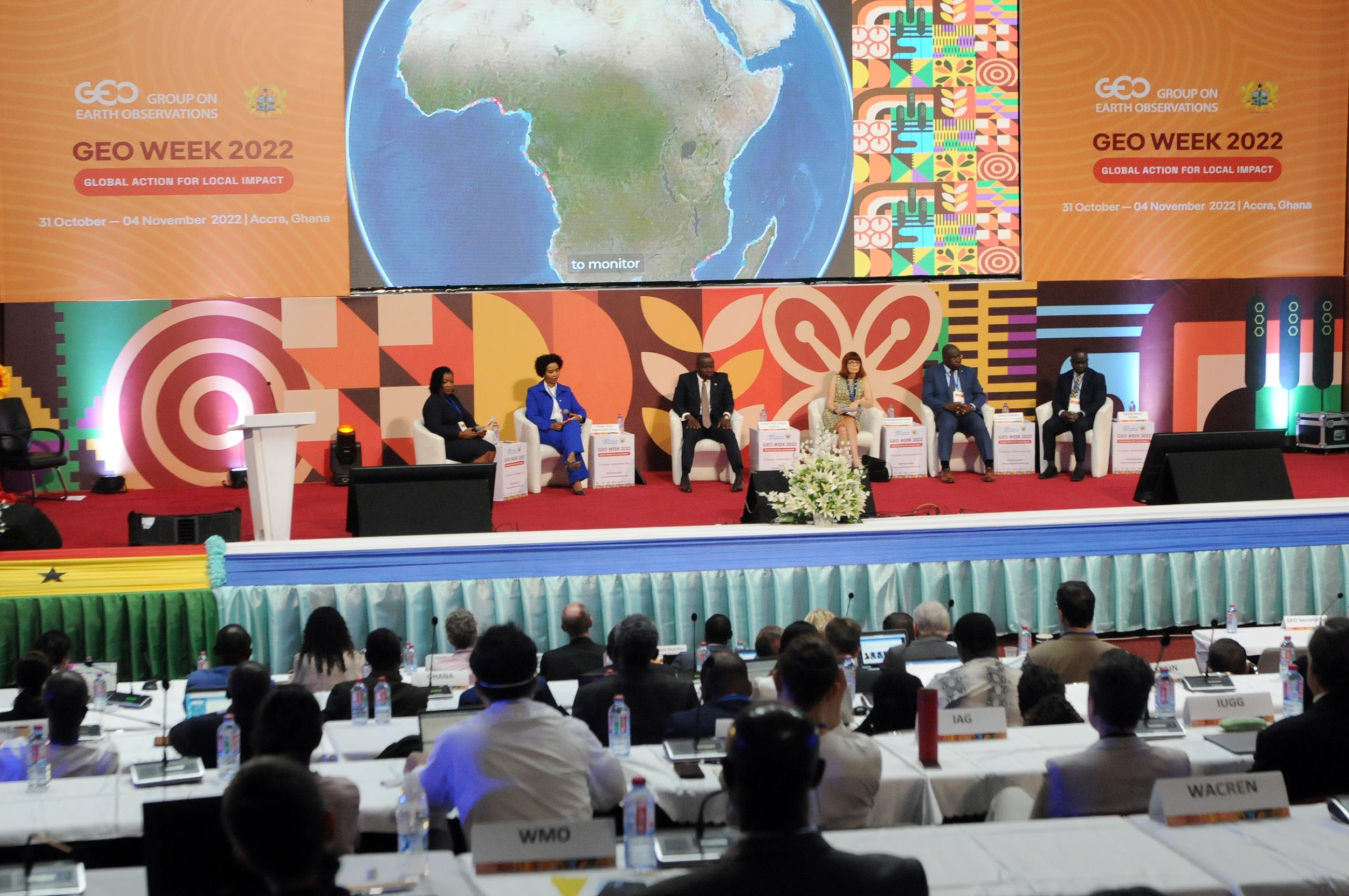 The session concluded with action points:
Engagement:

A call for African countries to deepen engagement and take advantage of available EO data, technologies and services offered.

Partnerships:

DE Africa to strengthen partnership at continental level, explore opportunities to work with GMES and Africa initiatives

Finance:

call for increased financial and resource investment into the DE Africa program to support capacity development and in-country initiatives.

Advocacy:

call to build more synergies amongst existing EO initiatives and programs to achieve wider outreach and deliver maximum impact in Africa

Capacity:

call to continue to develop Africa's institutional, organisational and individual capacities to become resourceful on EO data, technologies and innovations
With a theme entitled, Global Action for Local Impact, GEO Week is a partnership of more than 100 national governments and in excess of 100 Participating Organizations that envisions a future where decisions and actions for the benefit of humankind are informed by coordinated, comprehensive and sustained Earth observations.
Digital Earth Africa continues with its mission of empowering countries across Africa with Earth observation to enable climate adaptation and mitigation, greater food security and more sustainable development. We provide free access to our platform and training materials. 

For additional information, please email: info@digitalearthafrica.org. Stay connected with us via: https://www.digitalearthafrica.org and our social media platforms: Digital Earth Africa (@DEarthAfrica) / Twitter on Twitter and Digital Earth Africa | LinkedIn via LinkedIn.