01 Sep 2022
Digital Earth Africa (DE Africa) was delighted to participate in the National Adaptation Plans  (NAP) Expo 2022 in Gaborone, Botswana, in partnership with the Group on Earth Observation (GEO), an outreach event organised by the Least Developed Countries Expert Group (LEG) under the United Nations Framework Convention on Climate Change (UNFCCC),and in collaboration with relevant bodies and organisations supporting National Adaptation Plans (NAPs). It was a successful event and a great opportunity to connect with over 400 participants, who included experts, representatives from national and sub-national governments, United Nations organisations and other international organisations, bilateral and multilateral agencies, regional centres, the private sector, and academia.
With a theme Transformations to Adapt, the 7th global NAP Expo formed part of the Botswana Global Adaptation Week, a high-level event graced by officials from the Government of Botswana, the UNFCCC and the UN system in Botswana. The President of the Republic of Botswana, H.E Dr Mokgweetsi Masisi, made his welcome remarks, highlighting that the hosting of the event, a first for Africa, was very timely for Botswana, as the country is aggressively pursuing a transformational agenda that seeks to promote digitisation as part of resilience building of systems and processes, including use of data to inform decision-making. The NAP Expo thus promotes the exchange of experiences and fosters partnerships between a wide range of actors and stakeholders on how to advance NAPs.
President Masisi visited the GEO and DE Africa exhibition booth, and cited that Botswana is considering using big data to address sustainable mapping of its resources, including satellite data. DE Africa shared the use case of Water Assessment and Monitoring in the Lake Ngami, Lower Okavango Delta, Botswana, highlighting the impacts of climate change, as shared by Dr. Kelebogile Mfundisi from Okavango Research Institute (ORI) at the University of Botswana.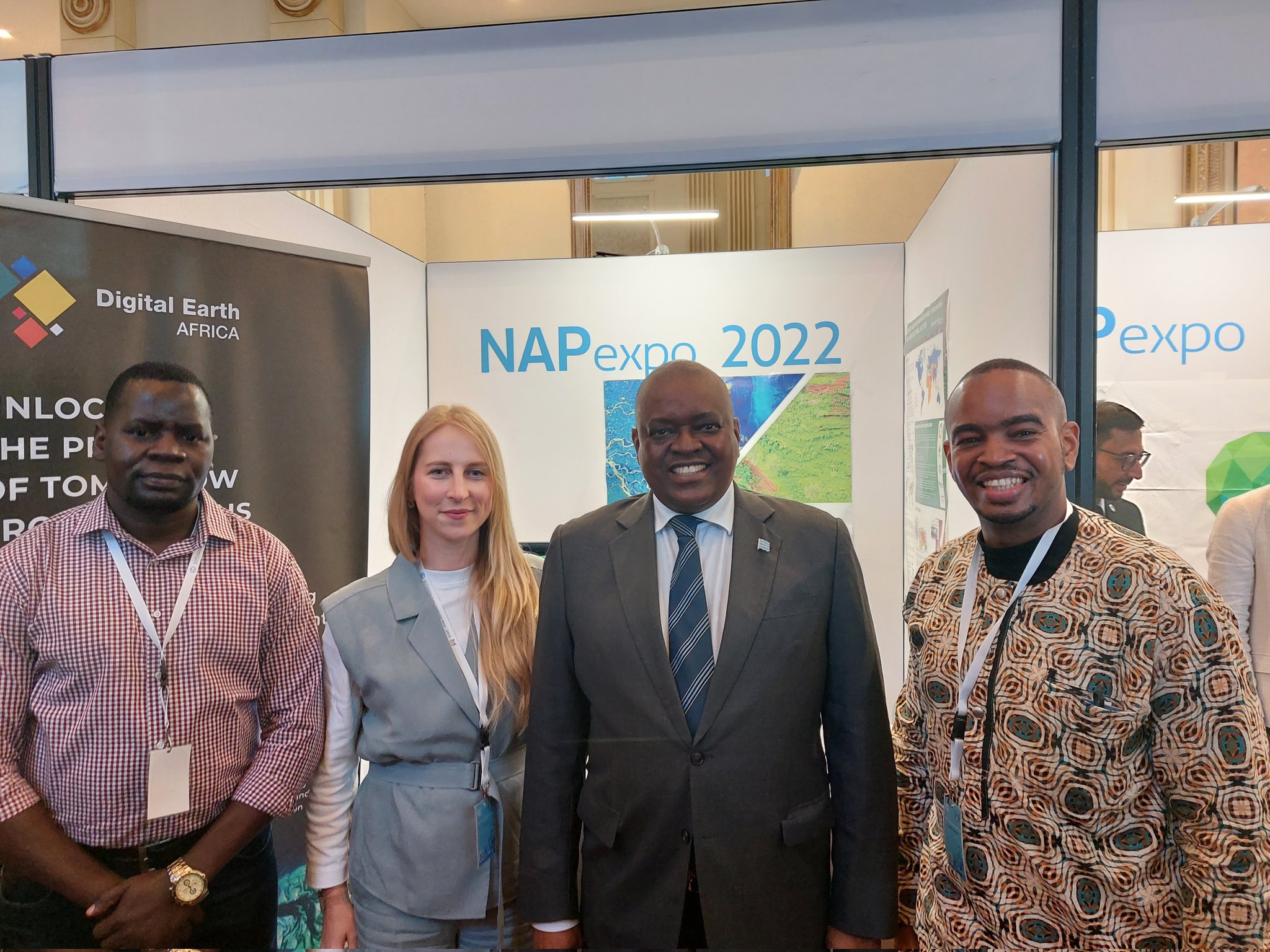 DE Africa participated in several side events including the Earth observations for accurate and timely adaptation action (GEO Group), Working with geospatial data (GEO, LEG) and an interactive, bottom-up engagement with LDCs with coastlines, Coastal adaptation for LDCs: the need for supplementary material to the NAP technical guidelines (GERICS, WMO). DE Africa presented the value of using earth observation in informing policy, ranging for water resources, agriculture and food security, monitoring coastal erosion, monitoring mangroves and natural resource management. DE Africa water observation from space (WOfS) shows the water variability over time and is useful in supporting integrated watershed plans such as the Okavango delta. In addition, the DE Africa cropland extent for Africa is informative for agriculture and food security, providing information on crop conditions and compliment programs, such as the Group on Earth Observations Global Agricultural Monitoring Initiative (GEOGLAM) crop monitor. The DE Africa coastline service, in collaboration with partners, will help countries develop their coastal management plans as countries remain vulnerable to climate change and the need for adaptation, such as mangrove restoration programs seen in Zanzibar [How data and community can save Zanzibar's mangroves].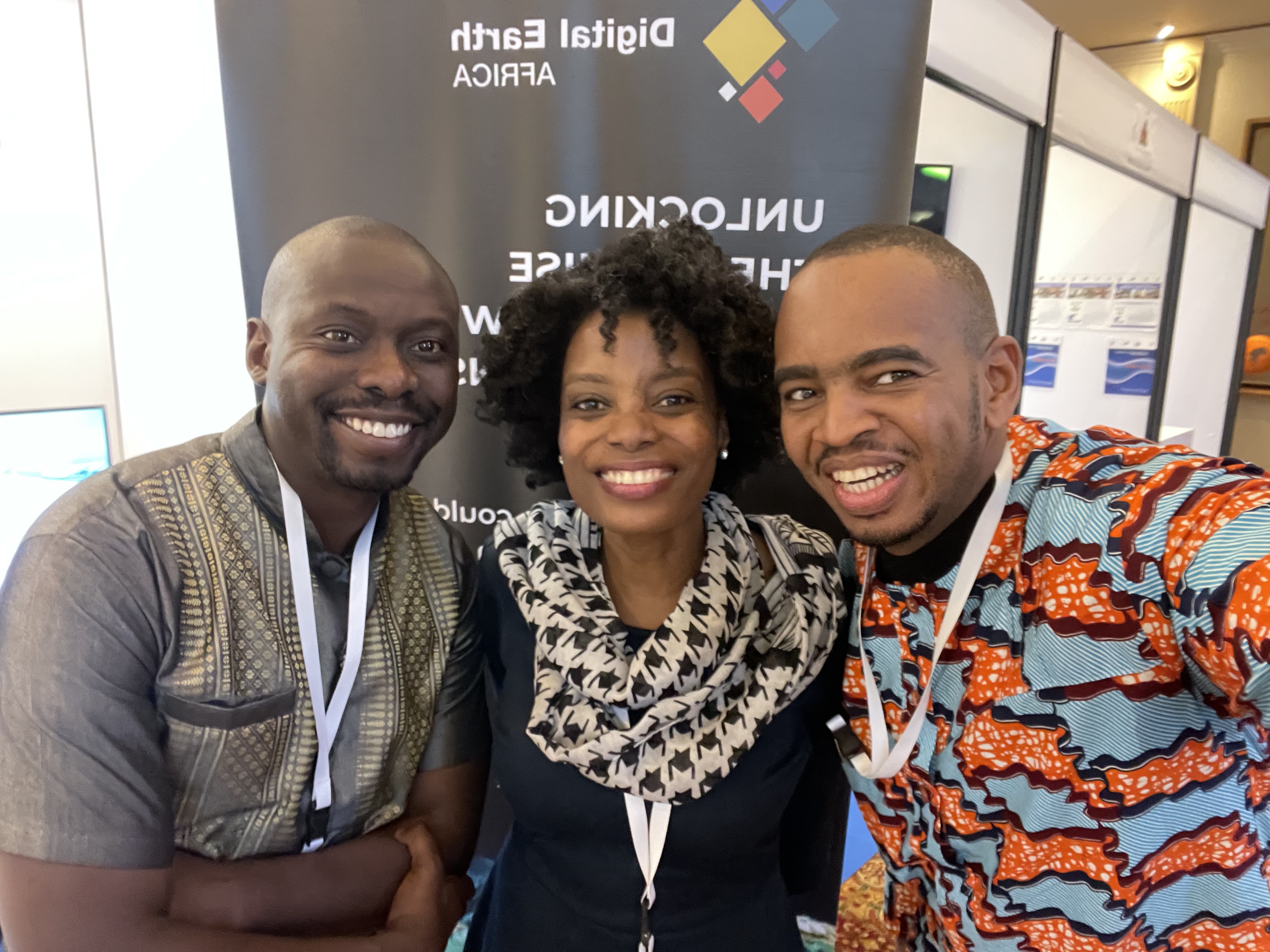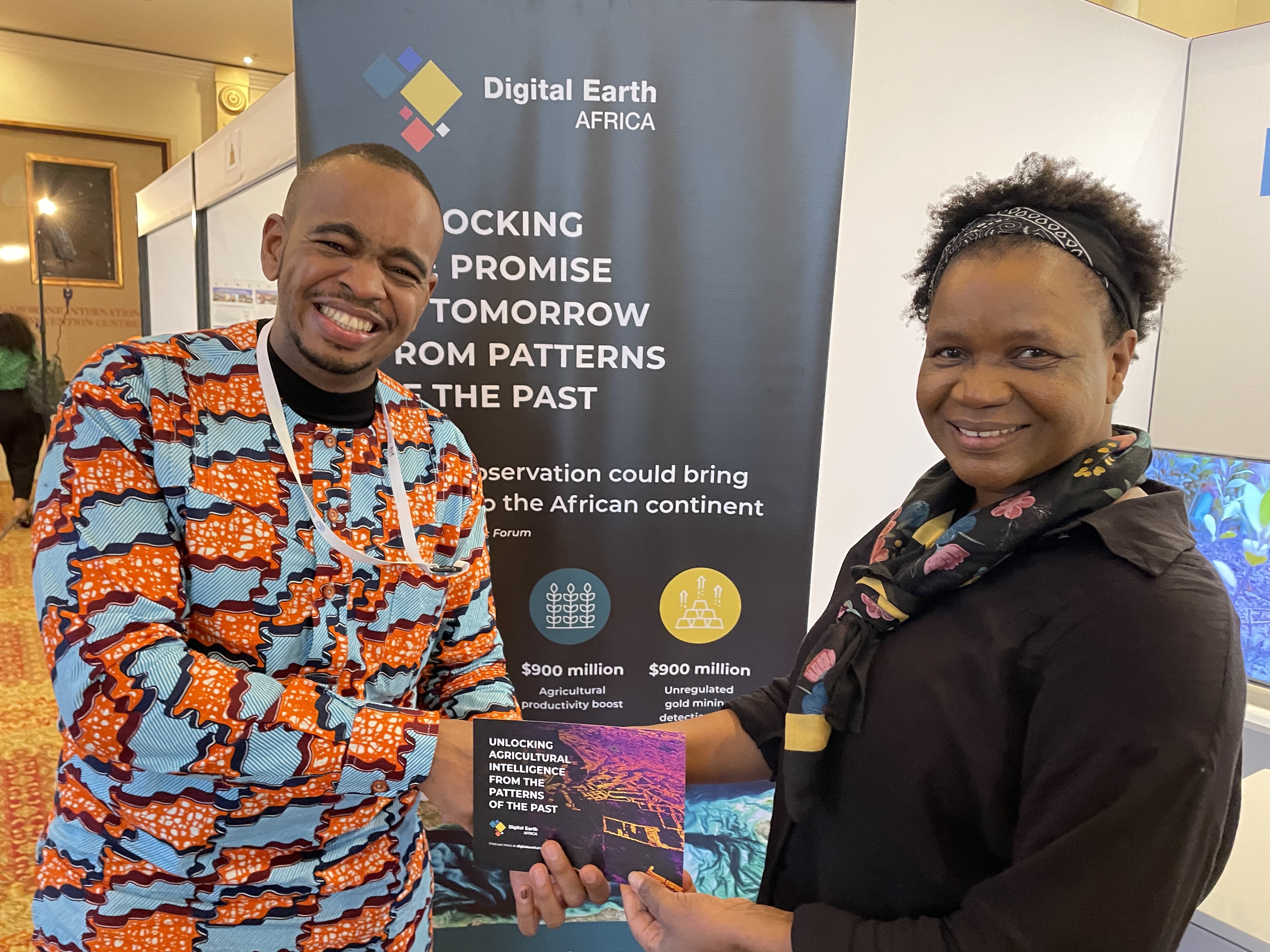 Several participants visited the Digital Earth Africa exhibition booth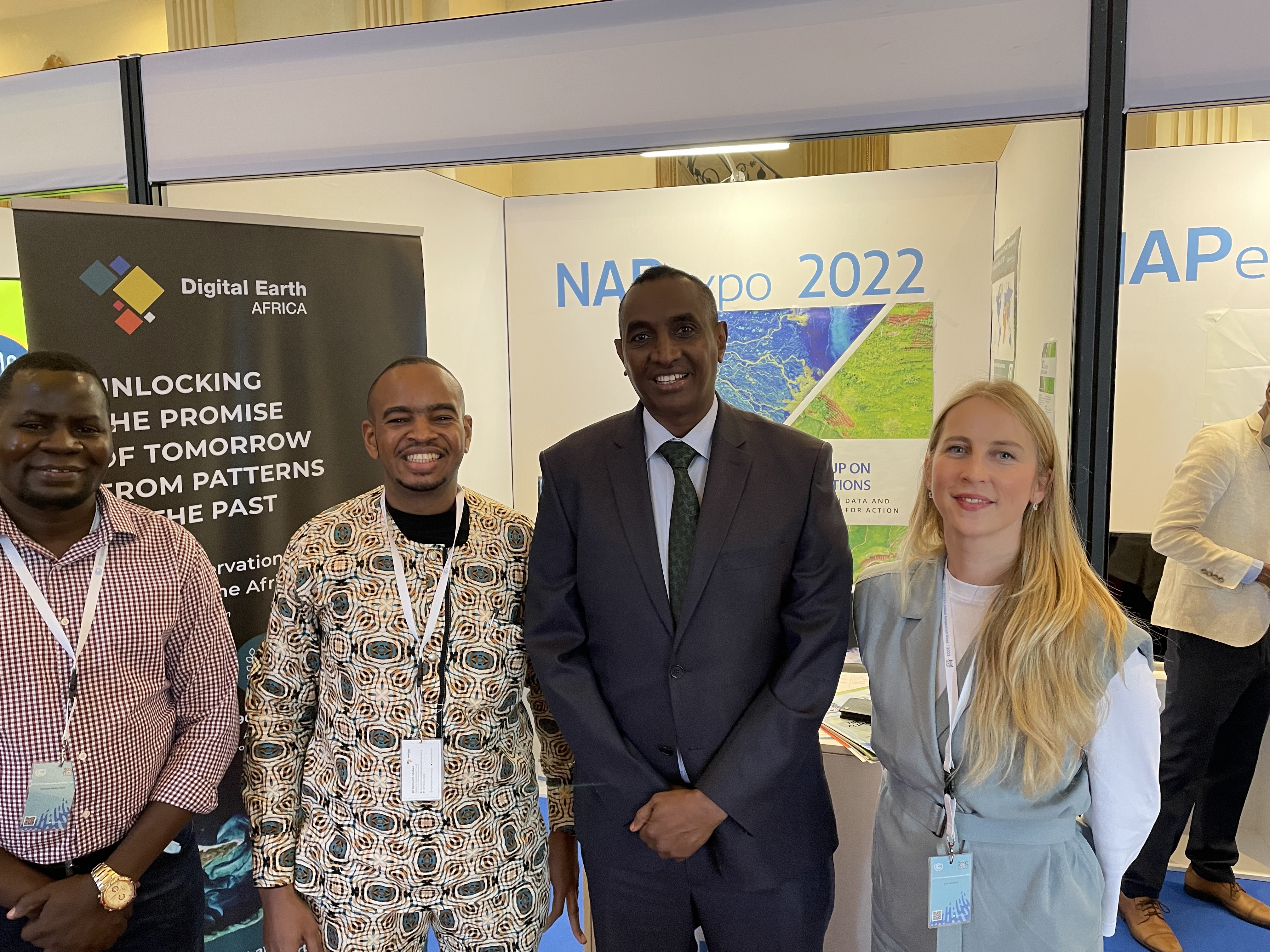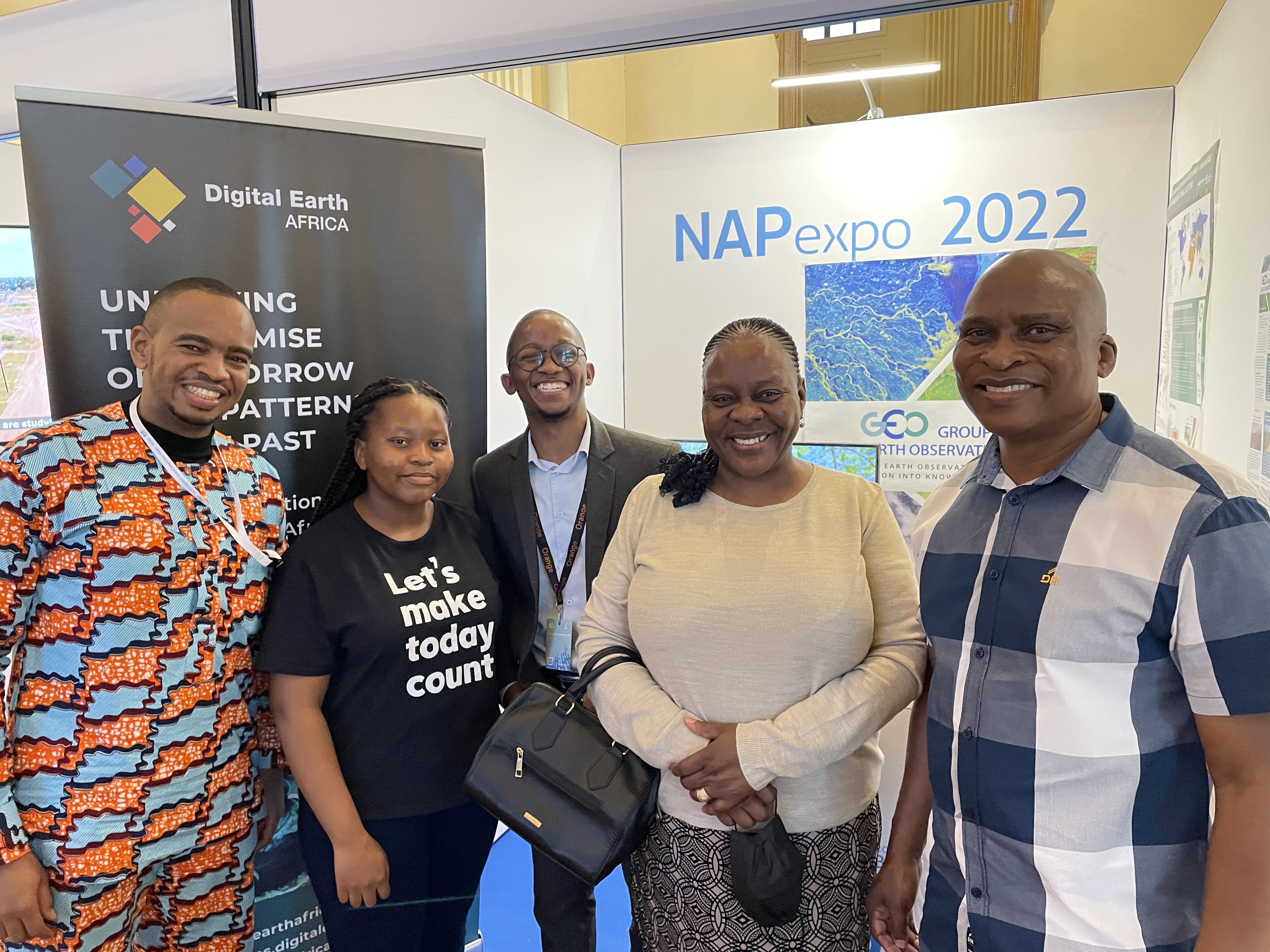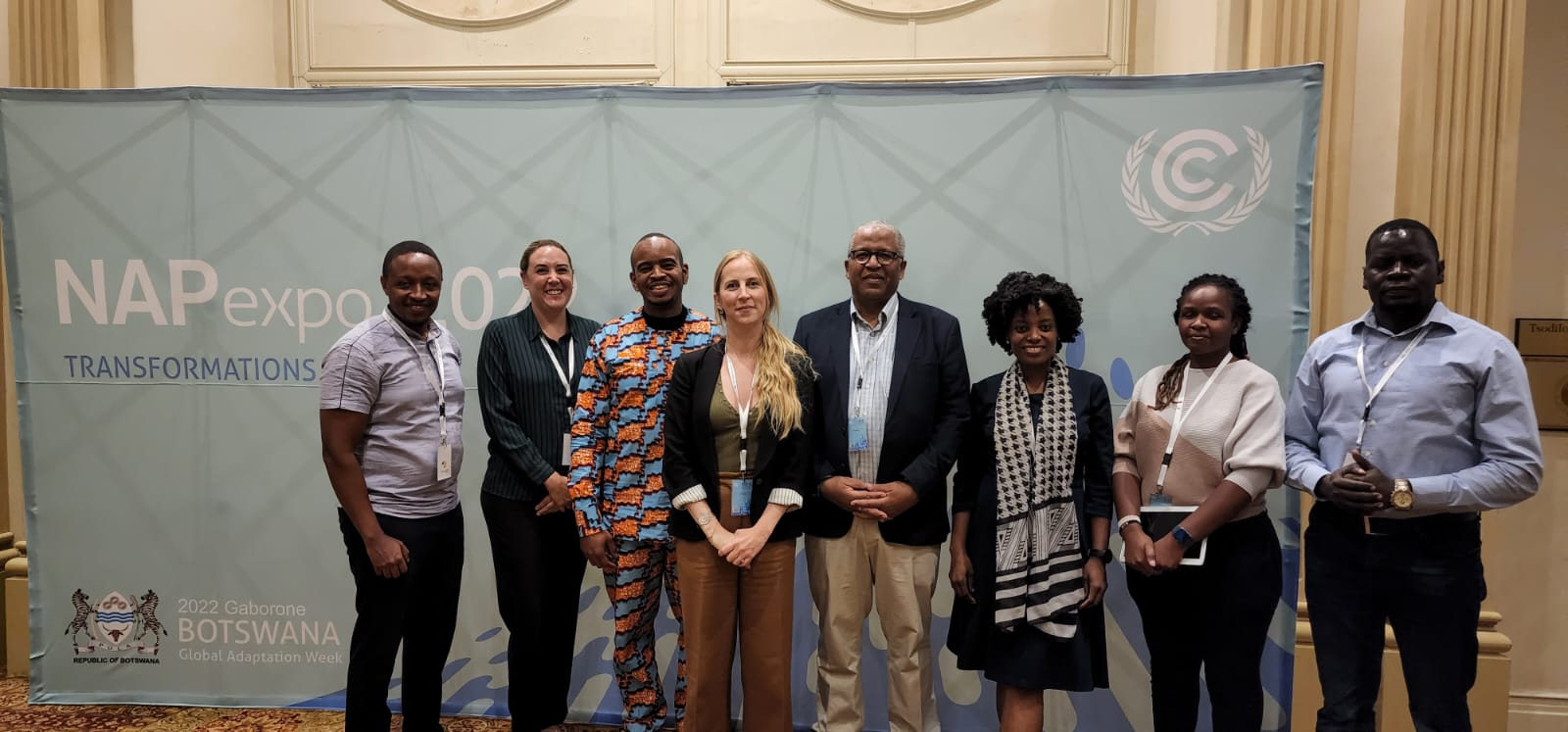 Digital Earth Africa continues with its mission of empowering countries across Africa with Earth observation to enable climate adaptation and mitigation, greater food security and more sustainable development. We provide free access to our platform and training materials. 
For additional information, please email: info@digitalearthafrica.org or connect with us on Twitter and LinkedIn