12 Jan 2022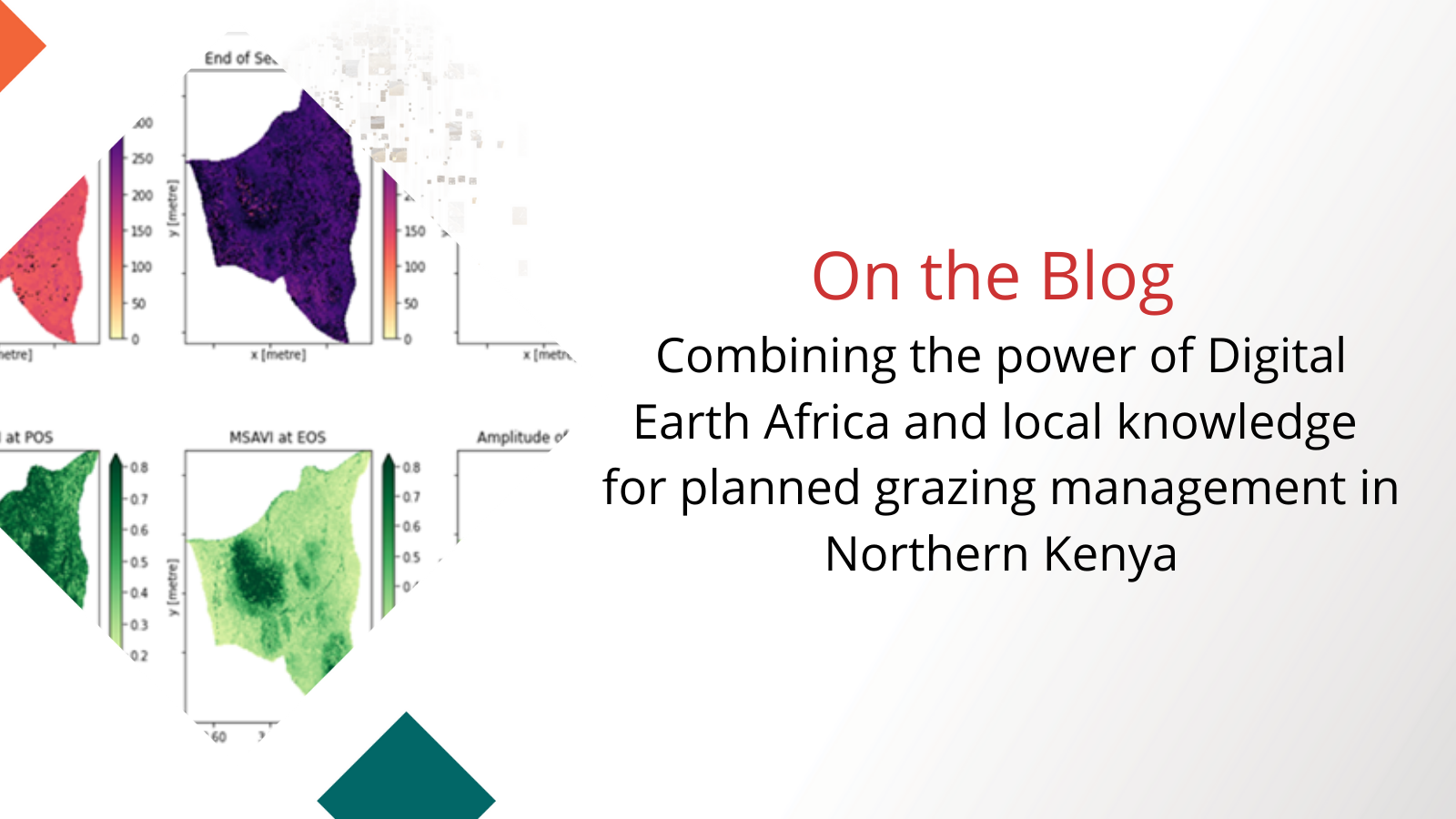 Background 
Agriculture is key to Kenya's economy, contributing 26% of the country's GDP and employing more than 70% of the rural population. A sustainable agricultural industry will be key to the successful growth of the country, ensuring employment, industry, and food security for many.
However, climate change and fluctuations in pasture availability are making grazing management increasingly difficult.
The Northern Rangelands Trust (NRT) has been working with pastoralists through community conservancies to improve rangeland conditions for livestock and improve the health and diversity of wildlife in northern Kenya.
Managing pastures in uncertain times
The pastoralists of Kenya are accustomed to fluctuating conditions, including poor rains from March to May and the increasingly regular droughts, which make grazing difficult. Planned grazing management is about strengthening existing grazing governance and dealing with livestock movement in structured ways. In doing so, NRT aims to increase rangeland productivity and the resilience of pastoralists to highly fluctuating pasture and water availability, making it easier for communities to find pasture over the long term.
NRT has worked with communities in community-led grazing groups who collect and share information such as historical weather patterns, the previous abundance or scarcity of pasture, and which locations they previously used for pasture, grazing land, and water pans. This anecdotal evidence is important to understanding historic patterns and practices which can inform how to potentially shift grazing management practices and sustain the impact. View the Nalowuon test site here.  
The US Department of Interior (DOI) combined the information gathered from communities with a new toolset to assess rangeland health. NRT and DOI developed a toolset using Landsat and Sentinel satellite data archives and a Modified Soil Adjusted Vegetation Index (MSAVI2) to monitor the fractional cover (Rangoonwala, and Ramsey, 2019, 2021).  
Creating solutions with DE Africa 
Mohamed Shibia from NRT says, "access to remote sensing data and processing is demanding in time and skilled resources, and a barrier to easily accessing the information for my projects". Mohamed and the user support team at DE Africa transferred the calculations from the DOI toolset into the DE Africa platform to create an operational tool to assess the rangelands. Automating the processes enables the assessments to be completed faster and more easily implemented. This allows the indicators of rangeland health to be easily communicated and to be combined with community-collected data to inform grazing plans. Using the DE Africa Platform, the live fractional cover fluctuations during wet and dry years can be seen in Figure 1.

Using his background in natural resource management, Mohamed assessed the phenology within the Nalowuon area (mapped in Figure 2). Phenology is an estimation of pasture life cycles in the context of seasons. It can be used to understand pasture availability over the year and inform grazing management recommendations. A full assessment of specific grazing blocks can be completed using the DE Africa services such as the MSAVI2, the Normalized Difference Vegetation Index (NDVI), and the Enhanced Vegetation Index (EVI). The remote sensing information, when combined with observations from pastoralists, creates a full picture of the rangeland health for informed planning decisions.
"Understanding the life cycle trends and growing seasons of pastures is increasingly important as they are directly affected by changes in climate" Mohamed stated.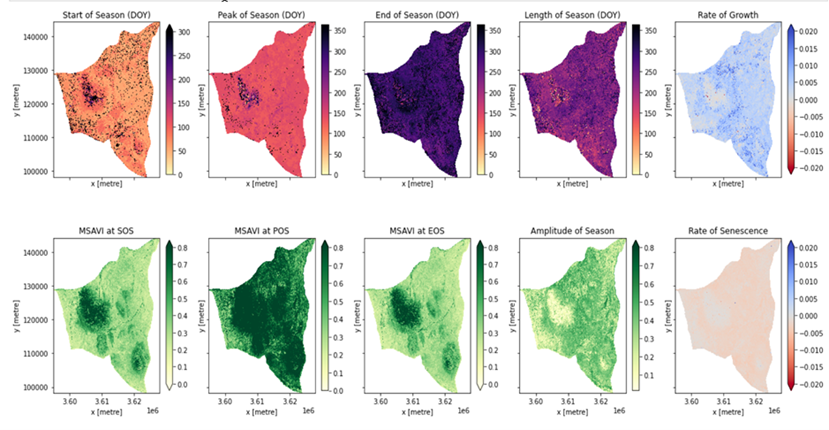 DE Africa creating ongoing community impact 
Mohamed plans to continue using the DE Africa platform to generate phenology maps for more areas within the region. He hopes these will inform the management of conservancies and the peaceful coexistence of the communities. Mohamed sees the use of a combination of technology and local knowledge as vital to meeting the pressures that population growth in Kenya puts on natural resources like the rangelands.
"The time has come to embrace technology like DE Africa to better manage conservancies in Kenya and meet the challenges of a growing population".
The Northern Rangelands Trust hopes to continue using the DE Africa tools and resources to estimate and predict trends in vegetation condition and develop grazing plans with communities for sustainable co-existent of people, livestock, and wildlife. The remote sensing data is also validated by the NRT using local knowledge and is an excellent example of cutting-edge science meeting local citizen knowledge to ensure best practices in the management of grazing plans.
Mohamed is fully trained in the DE Africa platform's services and tools and has been a long-term champion of the DE Africa program. He has worked on previous projects using the DE Africa platform to inform sustainable management and rehoming of giraffes in Lake Baringo earlier in 2021.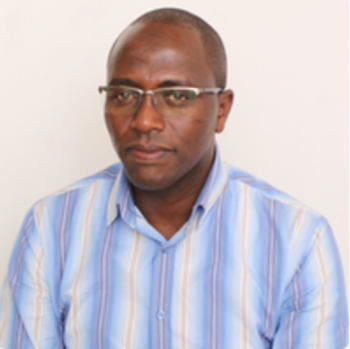 Mohamed Shibia works for the Northern Rangeland Trust as a natural resource management expert.
Mohamed's background is in wildlife ecology and management. He holds an MSc in Natural Resources Management from Egerton University (Kenya).
Mohamed has previously worked as a researcher with the Kenya Agricultural Research Institute and International Livestock Research Institute (Kenya).
References
Rangoonwala, Amina, and Ramsey, E.W., III, 2019, Monitoring live vegetation in semiarid and arid rangeland environments with satellite remote sensing in northern Kenya: U.S. Geological Survey Open-File Report 2019–1037, 83 p., https://doi.org/10.3133/ofr20191037
Rangoonwala, A., and Ramsey, E., III, 2021, Grassland live fractional cover map creation and Geographic Information System (GIS) analysis for rangeland management supporting Kenya Northern Rangelands Trust Conservancies: U.S. Geological Survey Report 2021–1001, 59 p., https://doi.org/10.3133/ofr20211001