13 May 2021
Threatened wildlife, shrinking habitats, strong partnerships, technological excellence and local expertise - this story has it all. Most importantly, it demonstrates the power of Earth observation to enable genuinely life-changing decisions.
It all starts with Lake Baringo.
Situated in the Great Rift Valley of Kenya within the Ruko Conservancy, Baringo has been subject to increasing amounts of rainfall in recent years, with localised flooding causing all manner of issues for those living and working around its shoreline.
One community that found itself particularly vulnerable to the rising water was a family of highly endangered Rothschild giraffes. Nine of the gentle giants became marooned on Longicharo, once a peninsular and now an island towards the centre of the Lake.
Earth observation imagery, combined with the local knowledge of the communities and conservancy experts, recognised the steady shrinking of the island - the giraffes were fast running out of space. In addition, an invasive species was taking over, threatening the giraffes' primary food source. Living on the island was no longer sustainable for the giraffe population, leading to a complex and careful rescue operation. Over the course of months, the giraffes were moved by raft to a safe location on the shores of the Lake.
Research is ongoing into how the varying extent of Lake Baringo might impact upon the local environment.
Explore the story in action via the Story Map.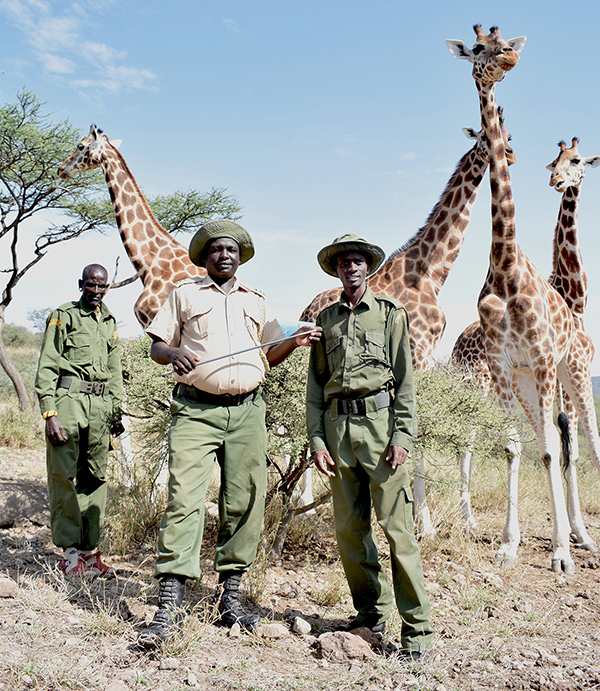 This story and the accompanying video and image are produced with thanks to the Global Partnership for Sustainable Development Data.