04 Aug 2019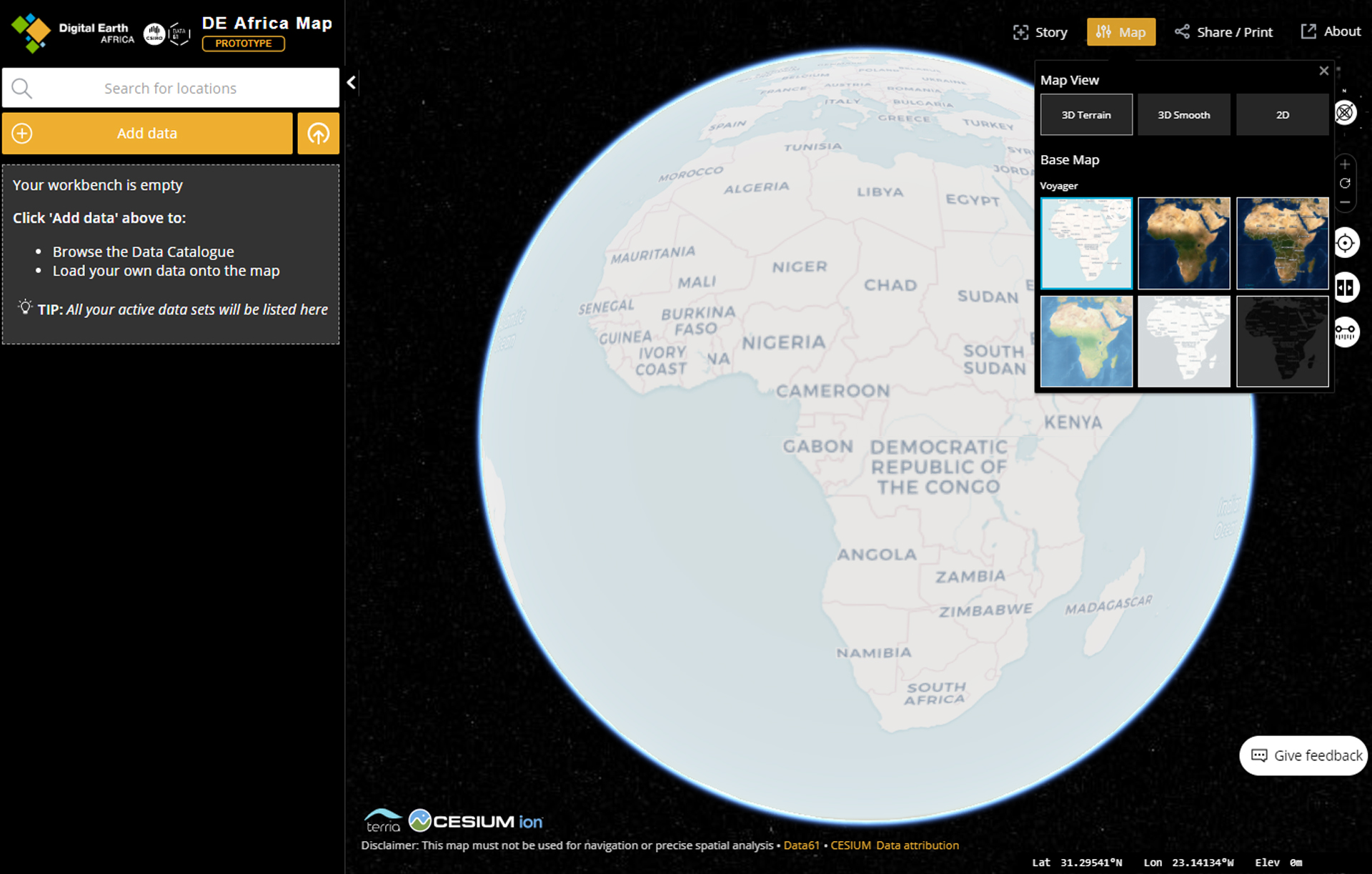 A Digital Earth Africa (DE Africa) prototype map has been developed to provide easy access to spatial information on the African continent. The DE Africa map aims to help increase an understanding of using spatial data for better decisions.
Developed in collaboration with the Australian Government's Data61 CSIRO and Geoscience Australia, the DE Africa map:
provides easy access to spatial data to government, business and the public
facilitates the opening of data by federal, state and local government bodies
provides an open framework of geospatial data services that supports commercial and community innovation.
The map is currently a prototype with access to three analysis ready datasets for Surface Reflectance. Surface Reflectance measures incoming solar radiation reflected from the Earth to a space-based sensor, which helps us detect Earth surface changes.
As Digital Earth Africa continues to grow an understanding of the needs for each country, the map will continue to make available information that best suits the African continent, whether this be products for water, coastal, forest and vegetation, agriculture and soils or cities.
Take a look at the DE Africa.