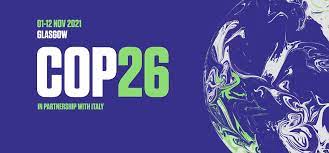 Conference of the Parties 26 - Glasgow
Dates
31 - Oct - 2021 - 12 - Nov - 2021
About The Event
The COP26 summit will bring parties together to accelerate action towards the goals of the Paris Agreement and the UN Framework Convention on Climate Change.
COP stands for Conference of the Parties. Parties are the signatories of the United Nations Framework Convention on Climate Change (UNFCCC) - a treaty agreed in 1994 which has 197 Parties (196 countries and the EU). The 2021 conference, hosted by the UK, together with our partners Italy, in Glasgow, will be the 26th meeting of the Parties, which is why it's called COP26. United Nations climate change conferences are among the largest international meetings in the world. The negotiations between governments are complex and involve officials from every country in the world as well as representatives from civil society and the global news media.
There are two key activities that happen at the COP. The first is where delegates from countries meet for negotiations and consultations around coordinating the global response to the threat of climate change. There are also a range of event such as technical briefings to support the negotiations process. The second side of COP is the wide range of public events and discussion both online and at the physical event.