13 May 2020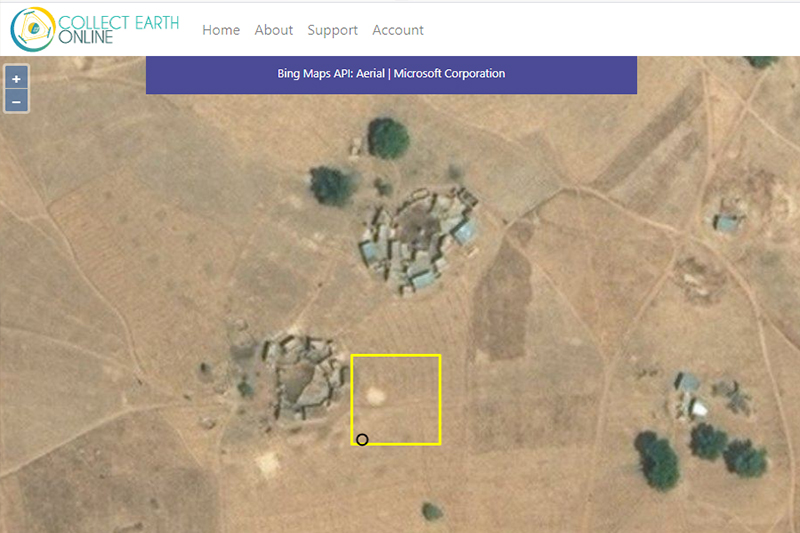 The core mission of Digital Earth Africa (DE Africa) is to produce decision-ready products through the processing of openly accessible and freely available Earth observation (EO) data. These EO data products help us better understand our natural resources and the human and climate impact on them. But how can we ensure they represent the reality on the ground? Dr Meghan Halabisky is leading the development and implementation of the DE Africa validation strategy, and shares the approach of achieving confidence in the data while highlighting any limitations.
What is validation, and why is it important?
Validation is an independent assessment to determine the accuracy of a data product, where it works and where it fails. A key outcome of validation is that users have the confidence and knowledge to appropriately apply data products through a better understanding of error or bias in the datasets. For DE Africa, the validation process is particularly important in co-designing the development of data products with partners, following the program's user-centric and demand driven principles.
How is DE Africa approaching validation?
With so much variability across the African continent, DE Africa is applying validation best practices defined in scientific literature and taking this into an operational model that works for Africa. The strategy outlines four key stages that will ensure the process is map relevant, statistically rigorous, quality assured, reliable, transparent and reproducible. Key to the strategy is that it enables ongoing engagement with users and ensures feedback is provided early in the process to inform the development of DE Africa data products. Each data product may require different validation methods, and the strategy provides a framework for user input into the development of these approaches. Identifying citizen science opportunities will also be important in promoting the use of DE Africa products and leveraging existing citizen science data collection tools.
Putting validation into practice
DE Africa has formed a data validation task team following a workshop as part of the Technical Advisory Committee (TAC) meeting in early March. These Africa-based partner institutions bring valuable expertise in data validation and will collaborate on designing validation approaches appropriate to DE Africa. Organizations currently involved include:
African Regional Institute for Geospatial Information Science and Technology (AfriGIST), Nigeria
AGRHYMET Regional Centre, Niger
COOi Studios, South Africa
Regional Centre for Mapping for Resource Development, Kenya
Sahara and Sahel Observatory, Tunisia
Over the coming month, the task team will workshop the validation approach for operationalising DE Africa's first continental-wide data product Water Observation from Space (WOfS) currently in beta. The mode of validation will largely rely on image interpretation through a web based tool, which provides a large enough reference set at the continental-scale, and allows the task team to engage online.
About Dr Meghan Halabisky
Dr Meghan Halabisky is a remote sensing scientist and landscape ecologist who studies earth's dynamic systems. Her interests include working collaboratively with practitioners, policymakers, and other end users to ensure that earth observation products are fit for purpose, easily understood, and ultimately get used. Meghan has a background in conservation management, a concurrent Master's – M.S./M.P.A. from the Evans School of Public Policy and Governance at the University of Washington (UW) and a PhD with the UW School of Environmental and Forest Science.