31 Aug 2021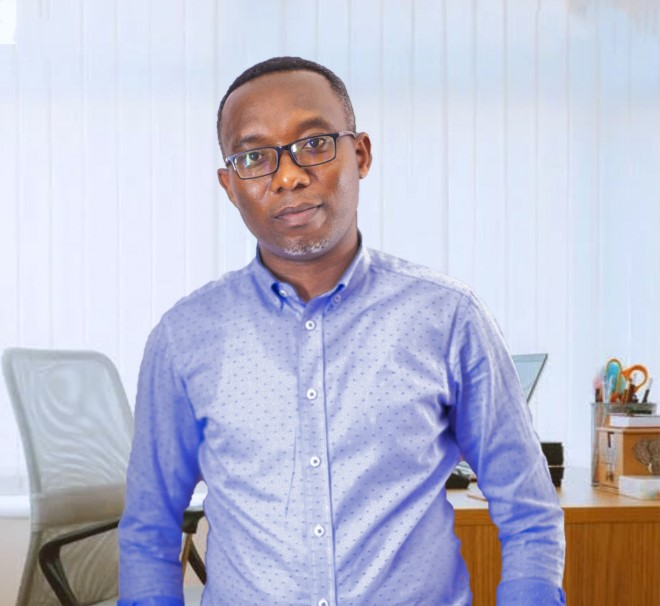 This month we welcomed Joseph Tuyishimire to the Digital Earth Africa (DE Africa) Establishment Team. Joseph is an Earth observation (EO) and Geospatial Information System (GIS) specialist, who joins us as a User Engagement Manager. As he begins his new role, we caught up with Joseph to find out more about his  experience with EO, his focus as part of the DE Africa Team, and the impact he sees DE Africa having on the continent.
The role of a User Engagement Manager
As a User Engagement Manager, and fluent French speaker, Joseph will play a key role in capacity development and supporting stakeholders across Africa - with a focus in Francophone countries. He will bring his experience in capacity building and EO to enable users from our Implementing Partners and beyond to employ DE Africa data for evidence-based decision making, contributing to progress towards the UN Sustainable Development Goals and the African Union Agenda 2063.
Joseph is based in Kigali, Rwanda, and has been working as Researcher at the Center for Geographic Information Systems and Remote Sensing-University of Rwanda (CGIS-UR) since 2012. His current research (through a collaboration between the Université Catholique de Louvain and the University of Rwanda) focuses on the effect of environmental dynamics on tropical diseases to understand the spatio-temporal trends of human, flora, and fauna pathologies.
We spoke to Joseph about his insights into the future of EO, the challenges faced by those using the technology, and how these challenges can be overcome with platforms such as DE Africa.
DE Africa makes data accessible
"Traditionally, resource limitations have been a barrier to the use of EO data," Joseph explains. "By providing free and open data, DE Africa helps to overcome this challenge across a number of sectors, including forestry, agriculture, water, landscape, coastline, and urban growth monitoring."
"Now," he says, "it's about building awareness and capacity." 
However, even with high awareness Joseph still sees another barrier. "There are insufficient numbers of skilled GIS people to translate the freely available raw EO data into insights and information that are meaningful to a wider audience." 
This information rich data can be used by policymakers and decision makers to inform evidence based decisions. Joseph is looking forward to playing a part in how  DE Africa can help to bridge this capacity gap with inclusive awareness raising and capacity development of Africa EO data users - from Governments, academia, NGOs and the private sector. 
The future of Earth observation in Africa 
"EO will become a cornerstone monitoring tool for natural resources and urbanisation," says Joseph. "Free or cost effective EO data and the availability of more skilled GIS professionals will enable the shift from national to continental planning in Africa."
In his role as User Engagement Manager Joseph hopes DE Africa's capacity building efforts and data platform will empower future evidence-based decision making to support sustainable development. He believes that "without programs such as DE Africa, the data and expertise would come at a prohibitive cost to bring the resources to these areas."