11 Feb 2022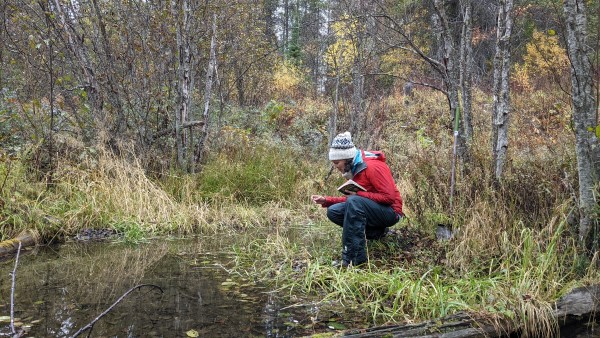 We are celebrating the International Day of Women and Girls in Science by recognising the importance of female scientists as both agents of change and also the beneficiaries of those changes. We talked to remote sensing expert Dr Meghan Halabisky about her advice to women in the field of science, how to encourage more girls into science and how Digital Earth Africa is accelerating progress towards achieving UN SDG 6: Clean Water and Sanitation. 
"The questions that are asked in science play a big role in what issues are raised and what we focus on in society. Therefore, it's imperative that all voices are included in how we define those questions." Meghan. 
Being a woman in science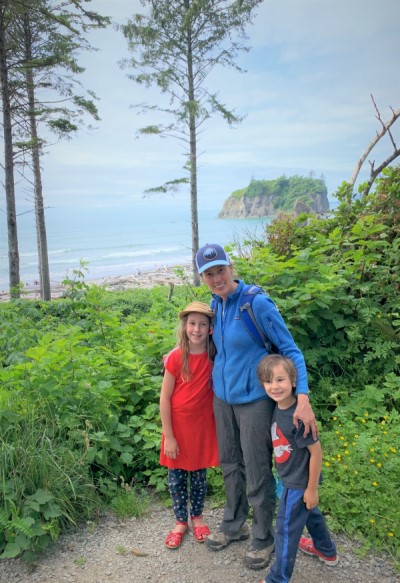 "My advice to women starting out in the field or existing in the field of science is this - the world needs to hear your unique voice!" Meghan. 
Meghan is passionate about bringing together women within the field of science. She admits it can be isolating if you are in a male dominated specialty field, but encourages women to persevere, as it is important to have a diverse group of voices at the table. She recommends finding a network of women to support you through the tough moments and celebrate you during the high moments. In the Earth observation field there are networks available online such as @LadiesofLandsat @SistersofSAR, African Women in GIS. Meghan is a lead organiser for Ladies of Landsat based on Twitter.They are a network that works to support women in Earth observation through initiatives such as the promotion of women on 'Manuscript Mondays' and activities such as hackathons, group meetings, seminars and more. You can learn more about the group here. 
How can we encourage more girls into science? 
Encouragement begins in early education at school. Meghan is already seeing some of the effects of changes in curriculum at schools to include more female scientists and encouraging science through all years of school in the growing excitement from her niece and daughter as they imagine themselves as scientists. However, she believes that it is also important to not just encourage girls to enter science but to support women and create spaces so they can stay and flourish in science. This means extending the opportunities provided in the profession and supporting women throughout all stages of their careers. 
Impacting Clean Water and Sanitation in Africa
Dr Meghan Halabisky is the Science co-lead for the Digital Earth Africa Establishment Team and lead of the Product Development Task Team (PDTT) in Africa. Meghan works with the PDTT team to understand the needs across Africa, and help co-develop solutions such as continental services Water Observations from Space (WOfS). She is a remote sensing ecologist who studies the dynamic patterns and processes of Earth. Her interests include development of new remote sensing techniques for improved mapping and habitat inventory, spatiotemporal analysis of ecosystem dynamics, monitoring landscape change, and projecting climate change impacts. 
Areas across Africa, and the world, are facing unprecedented changes in climate variability and experiencing more extreme droughts and flooding events. A changing climate is projected to amplify this variability. Having an understanding of water availability by location and over time is required to improve clean water and sanitation. Using remote sensing data and services, such as WOfS, historical patterns of surface water availability can be identified and used to understand current trends and project into the future. You are able to reach back in time and reconstruct the past to inform and plan for the future. 
"This is why I love Digital Earth Africa because it is driven by African needs, brings together a diverse group of problem solvers and supports African-owned solutions."  Meghan.
Learn more about how WOfS was created as a codevelopment between four organisations RCMRD, AFRIGIST, AGRHYMET and OSS co-ordinated through the PDTT team in a recent poster from the AGU Fall meeting here.
Meghan's passion is working collaboratively with practitioners, policymakers, and other end users to ensure that Earth observation products are fit-for-purpose, easily understood, and ultimately have impact. She started her career as a conservation manager in Hawaii and was driven to get a MS and PhD to help make earth observation more accessible to managers and practitioners. She enjoys working to bridge the gap between scientists, practitioners, and data engineers through a process of co-production.  
Meghan has a background in conservation management, a concurrent Master's – M.S./M.P.A. from the Evans School of Public Policy and Governance at the University of Washington (UW) and a PhD in landscape ecology and remote sensing with the UW School of Environmental and Forest Sciences.