06 Oct 2022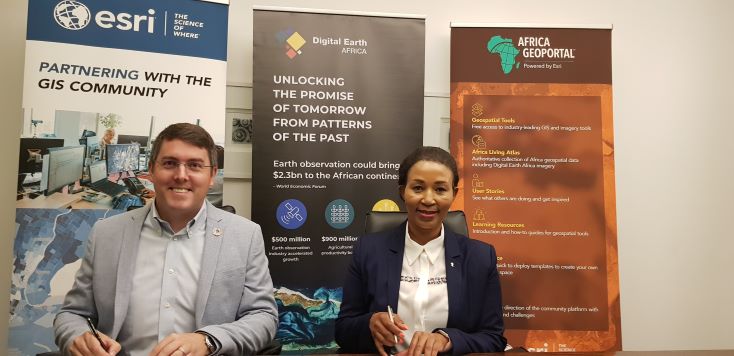 Digital Earth Africa signed a Memorandum of Understanding (MoU) with Esri, the global market leader in geographic information system (GIS) software. The MoU, signed in Pretoria, South Africa, is to formalise an already existing relationship between DE Africa and Esri. The collaboration is meant to establish a collaborative partnership that addresses some of Africa's most significant challenges in areas such as water resources and flood risks, agriculture and food security, land degradation, coastal erosion and urbanisation and the impacts of climate change.  
DE Africa is responsive to continental and country-level needs, challenges and priorities, and strengthens the capacity of users at various levels and across sectors to apply Earth observation data and products to address key issues across the continent, maximising the value and impact of Earth observation data sources for Africa. 
With a principal base in California, United States of America and a footprint on the continent, Esri is the global market leader in geographical information system (GIS) software, location intelligence and mapping. Committed to using science and technology to build a sustainable world, they take a geographic approach to problem-solving, brought to life by modern GIS technology. 
There is strong alignment between the core missions of the Esri and DE Africa in using geospatial and Earth observation data for environmental and development issues, and related capacity building and project implementation. Esri has several core projects, including Africa GeoPortal and Global Education / Capacity Development Programs. In addition, they host the Africa GeoPortal, providing opportunities to DE Africa for country engagement across the continent. DE Africa offers a free and open data infrastructure, providing analysis-ready Earth observation data and products for all of Africa that can be used by Esri for project implementation, application development and capacity development at many levels.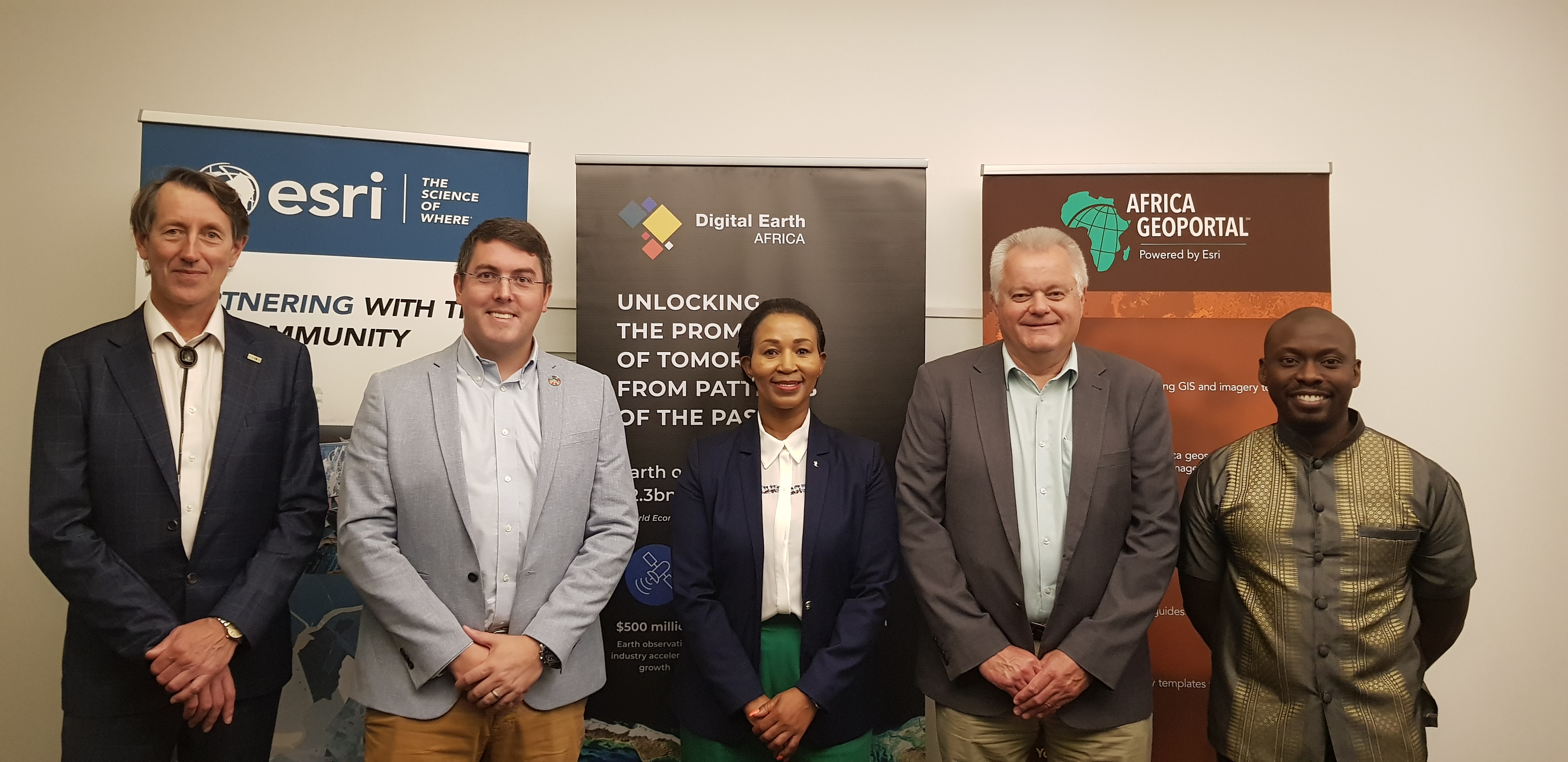 Both DE Africa and Esri recognise the need to collaborate in order to foster a common vision and goal that will best serve the continent. "We are producing decision-ready products with Earth observation data," said Dr. Thembi Xaba, Digital Earth Africa's Managing Director. "Our platform and services enable African governments, industry, and decision-makers to track changes across the continent to equip the users to better plan for the future." Jack Dangermond, Esri Founder and President said, "We are proud to partner with Digital Earth Africa to make usable earth observation data more accessible. This agreement supports the important work for sustainable growth that is taking place across the continent." 
"These working relationships are important within the science and technology industry, because they enable combined strategy and pooling of resources so we can extend our impact", concludes Dr. Xaba.