06 Aug 2021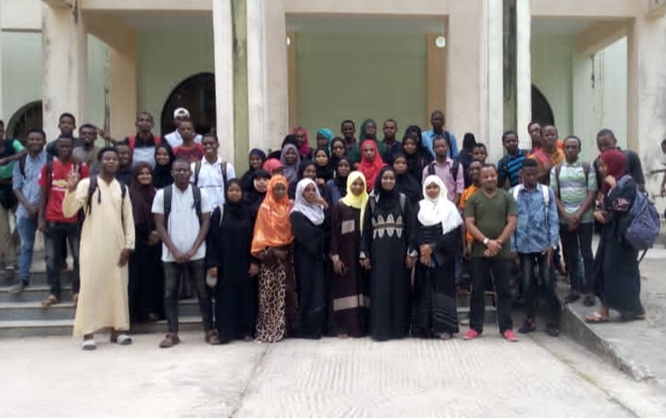 At Digital Earth Africa, we are passionate about empowering individuals to engage with Earth observation by enabling access to free and open Analysis Ready Data and training opportunities.

We now have over 120 graduates of the Digital Earth Africa 6-week training program, and as uptake continues across Africa, we are delighted to see the program being implemented into the learning process at the State University of Zanzibar (SUZA).
The integration of the training program into a University curriculum is an exciting step forward, an opportunity to bring Earth observation skills to a broader audience, and an initiative that we hope to see replicated on a wider scale across the continent.
Led by Ms. Khairiya Mudrik Masoud, students are enjoying an 'Introduction to GIS' course, offered as part of a Bachelor of Science in Computer Sciences and a Bachelor of Technology Application and Management.
Ms. Masoud introduced her students to DE Africa and encourages them to engage in self-learning through the training program, using cutting-edge geospatial tools and Earth observation data. 'Digital Earth Africa is an excellent platform for the analysis of multiple cases related to the environment,' says Ms. Masoud.
Once students have completed the training and established a sound understanding of the platform, they apply their problem-solving skills and use DE Africa data to develop their own use cases.
Making an impact beyond the classroom
Looking beyond the classroom, it is DE Africa's aim that students use the skills and techniques they have learned to make a difference in the real world.
'The world today is facing multiple challenges originating from natural forces and anthropogenic influences, including climate change, disasters and pollution. Combatting these challenges requires robust ,state-of-the-art solutions, and DE Africa is among them,' says Ms. Masoud.
Empowering the next generation to develop a solution-focused mindset not only contributes towards a healthier Earth, but also provides them with career opportunities. Remote Sensing is highlighted as a critical skill set for broad career opportunities.
'Remote Sensing is widely applied in solving various environmental problems such as food security, disaster response and climate change. Its applications have opened multiple career opportunities ranging from research work, to roles in government agencies and private companies, both national and international,' she says.
SUZA is striving to produce competent graduates - problem solvers, who can make the world a better place by offering solutions. Abdul-Majid's use case is a strong example of the success of DE Africa's collaboration with SUZA. Ms. Masoud highlights that DE Africa is paramount in supporting these efforts.
'DE Africa provides students with the tools necessary for problem-based learning, within which students can work on a number of use cases,' she says.
Exploring Abdul-Majid's use case - shoreline change on the Zanzibar coast
Abdul-Majid Haji, completed the DE Africa training course, and spoke enthusiastically about his experience:
'The DE Africa platform was very interesting to me during the 'Introduction to GIS' course. It triggered me to combine my programming knowledge from the Program (BITAM) and the Python code from the Sandbox to analyse a shoreline change in my homeland area of Zanzibar.'
Abdul-Majid's use case employed Remote Sensing techniques to analyse shoreline changes in the northeast coastal area of Zanzibar, with results highlighting potential impact.
The analysis made use of the freely available Landsat images between 2013 and 2019 on the DE Africa Map.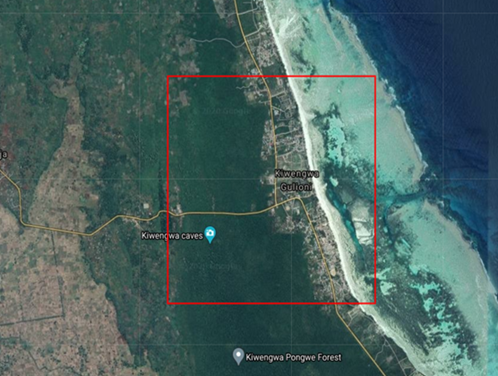 This analysis can be linked to key findings in DE Africa's preserving mangroves in Zanzibar use case. Placing data in the hands of anyone across the continent is a powerful method in enabling insights from a variety of different use cases and findings.
Want to make an impact? Complete our 6-week training course and explore the power of Earth observation today.