09 Dec 2021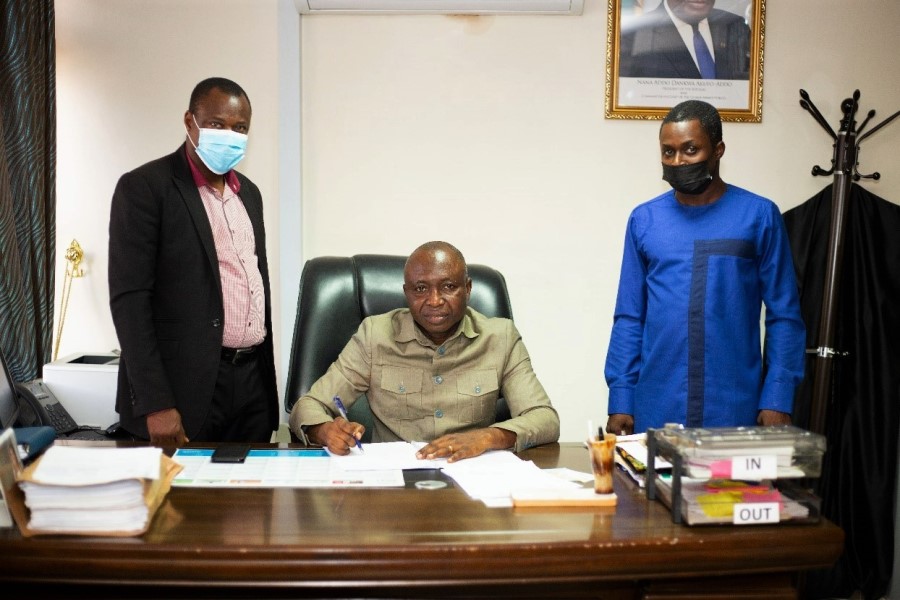 The MOU, signed in October 2021, marks the beginning of a collaborative partnership between Digital Earth Africa (DE Africa) and the University of Energy and Natural Resources (UENR) based in Sunyani, Ghana.
The partnership is founded on a common belief in the potential of geospatial and Earth observation data to address environmental and development issues, and related capacity building and project implementation. It also builds on DE Africa's existing network of partners across Ghana and West Africa more broadly.
To kick off the collaboration, UENR will be using DE Africa's data services to help progress a number of projects in the areas of land degradation and water observation. They will also provide support and capacity development in Ghana and across West Africa, building on our user community in the region.
"It is fantastic to formalise this important partnership in Ghana," said Dr Lisa Hall, Managing Director of the DE Africa Establishment Team. "UENR is undertaking valuable research into areas that will be critical to a healthier, economically stronger and environmentally sustainable future for Ghana. We look forward to seeing how DE Africa can help to support this important work and build capacity for students in the field."
The MOU was signed by Dr Lisa Hall and Professor Elvis Asare-Bediako, Vice-Chancellor, University of Energy and Natural Resources, Ghana.