08 Apr 2021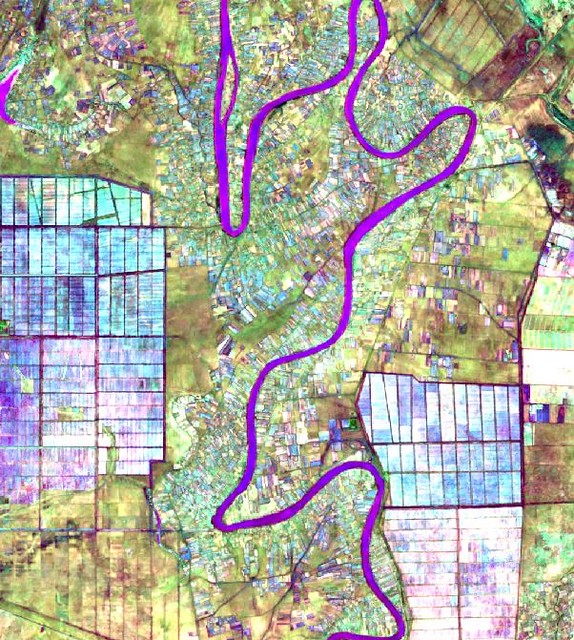 Digital Earth Africa (DE Africa) has released "GeoMAD", a powerful new information source for visualisation and analysis of changes across the African landscape. 
In a typical year, satellites such as Sentinel-2 capture over 60 images of every part of Africa, generating a vast amount of data. The GeoMAD service produces a rich new data service by condensing an entire year's worth of satellite viewing into a handful of images. The service allows users to access annual cloud-free mosaics of the African landscape, as well as to view statistical variation over time. 
The GeoMAD service will provide vital inputs for a vast range of studies and down-stream products by making a free and practical evidence base available. The GeoMAD service can be used to inform decision making on crucial sustainability issues such as water resourcing, flooding, coastal erosion, land degradation, food security and urbanisation. GeoMAD will be of particular significance when analysing areas with heavy cloud cover.  
'The GeoMAD service offers several advantages,'  said Dr Adam Lewis, Managing Director, Digital Earth Africa. 
'The first thing that most of us see is a beautiful cloud-free image with incredible detail which is great for visualisation. However, condensing data from a time series to create unique statistics is also a practical and scientifically rigorous way of bringing all the data into an analysis. I expect the GeoMAD service will become a staple input for analysis and will be used in many downstream products. Ultimately, GeoMAD data will inform decision makers across the African continent, enhancing sustainable practices and contributing towards the UN's Sustainable Development Goals and the African Union's Agenda 2063. "
Potential uses of the GeoMAD service include studying changes in urban or mining environments, as well as to monitor changes to areas of vegetation including mangroves. 
To experience GeoMAD for yourself, visit the Digital Earth Africa website, or for more technical and product details, visit our User Guide. 
Further imagery available here.