18 Oct 2022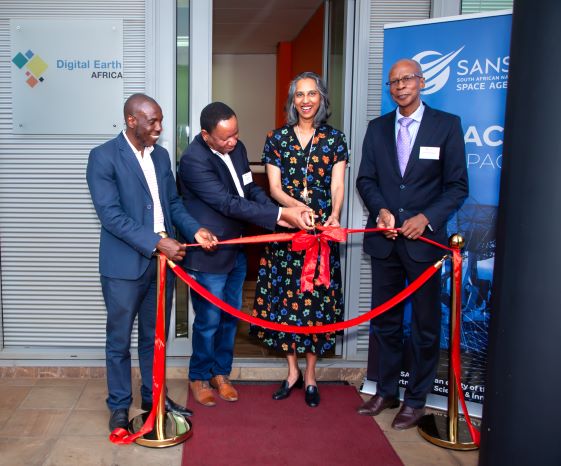 To mark the transition of the Digital Earth (DE) Africa Program to the continent and being African-led, government and private sector officials, DE Africa Governing Board representative, our Technical Advisory Committee members, implementing partners and staff celebrated the official opening of the Program Management Office in Pretoria, South Africa earlier this month.
Digital Earth Africa makes continental-scale Earth observation data free, open and ready to use, empowering communities with satellite information. With this information, governments, industry leaders and researchers can work together to address some of Africa's most significant challenges - food security, water management, habitat conservation, growing our cities and reducing the impact of climate change. 
The Digital Earth Africa Program has now fully transitioned to the African continent and is proudly hosted by the South African National Space Agency (SANSA), with staff in Kenya, Ghana and Rwanda, operating partners in Kenya, South Africa, Tunisia, Nigeria, Niger, and Senegal, and other significant partnerships across the continent. It is led by Managing Director, Dr Thembi Xaba. "I am delighted to be a part of the journey of growth for Digital Earth Africa, leading the organisation from our Program Management Office here in Pretoria," says Dr Xaba. "The establishment of the PMO and the appointment of an Executive team in Africa marks a point of growth, and of great promise for what we can achieve together."
From its beginnings in 2019 as an Australian innovation by Geoscience Australia, Digital Earth Africa's establishment and transition to Africa was made possible through the financial support of the Australian Government, Leona M. and Harry B. Helmsley Charitable Trust, and Amazon Sustainability Data Initiative. Digital Earth Africa is proud to be a Group on Earth Observation Initiative.
During the office launch Ms. Andiswa Mlisa, SANSA Interim Chief Executive Officer who also Co-Chairs the Technical Advisory Committee shared, "Coming from the African continent, we have the challenge of accessibility due to financial resources. For such a long time, space was only for the developed countries. One of the major challenges we've had for years was the cost related to space data. We are so appreciative to Geoscience Australia, the Australian government and all the funders that they brought together to support the development of the Digital Earth Africa data cube."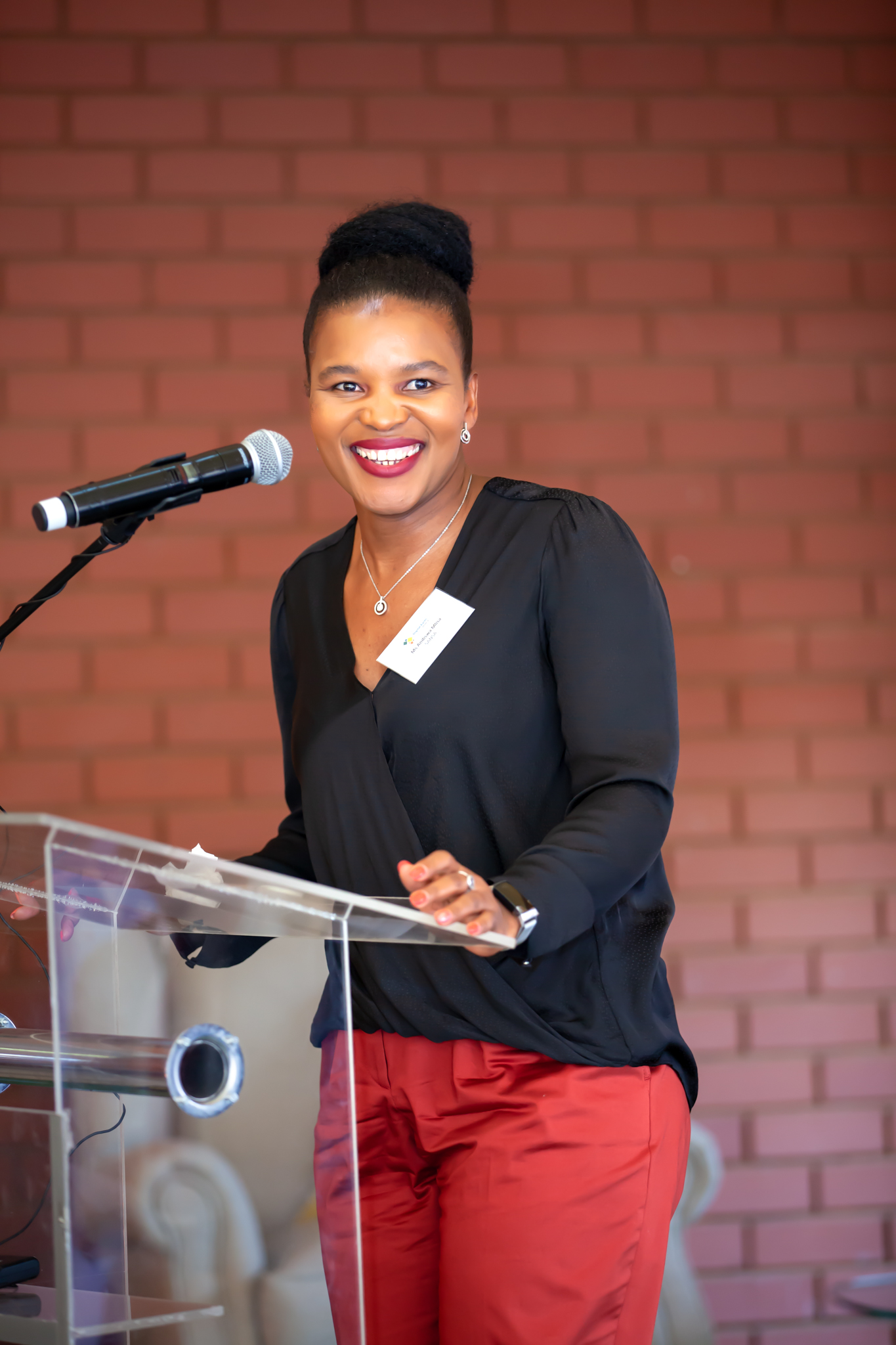 Dr. Adam Lewis, DE Africa Global Advisor also added, "We have drawn together amazingly capable people who are driving Digital Earth Africa across the continent. Having something governed in Africa for Africa truly sets the program apart and is one of the reasons I think Digital Earth Africa is a name that is recognised globally."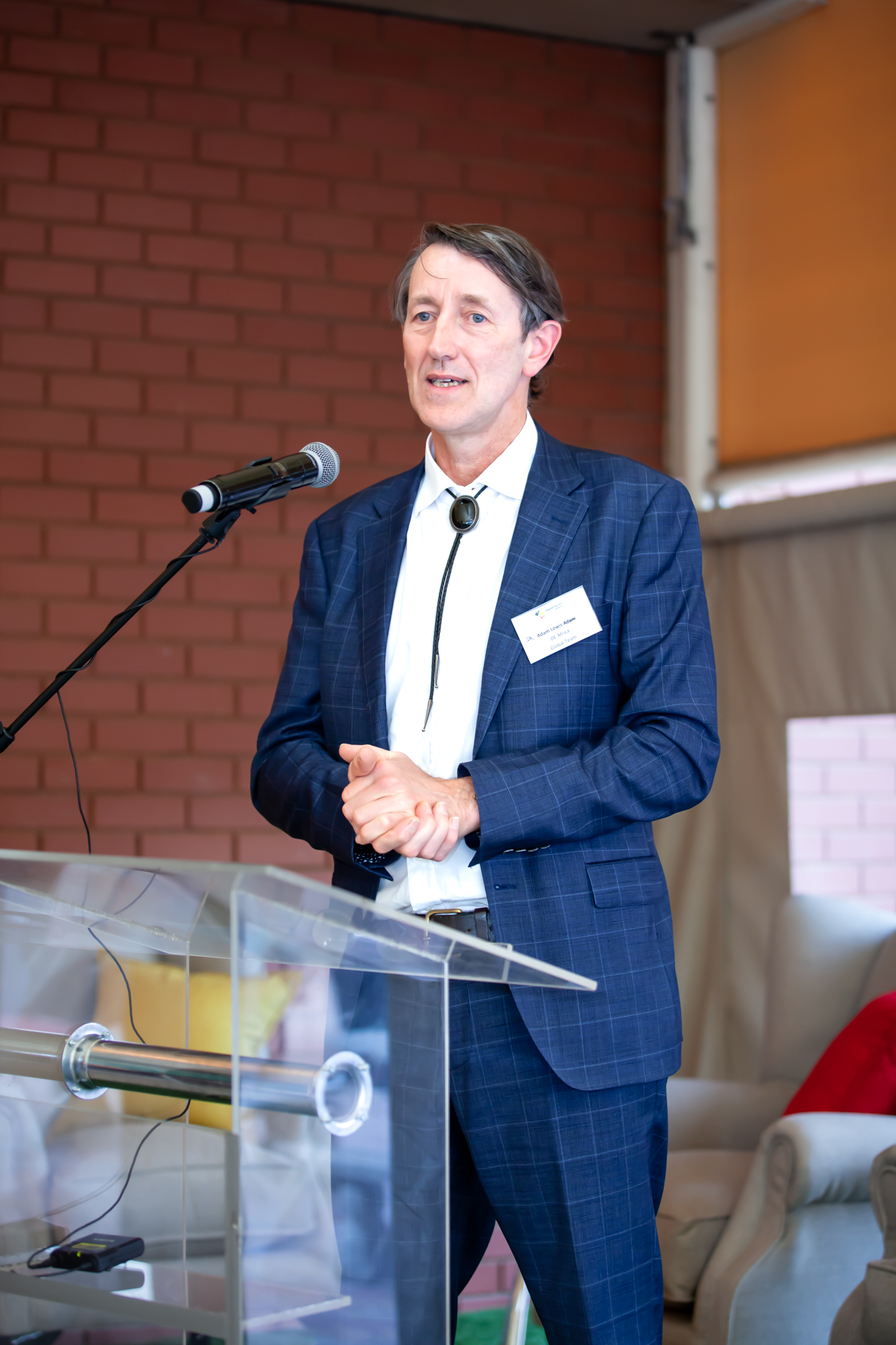 Digital Earth Africa is grateful for the immense support of our partners and community of users. We would like to thank all our stakeholders, implementation partners and the entire community that makes this program successful across the entire African continent.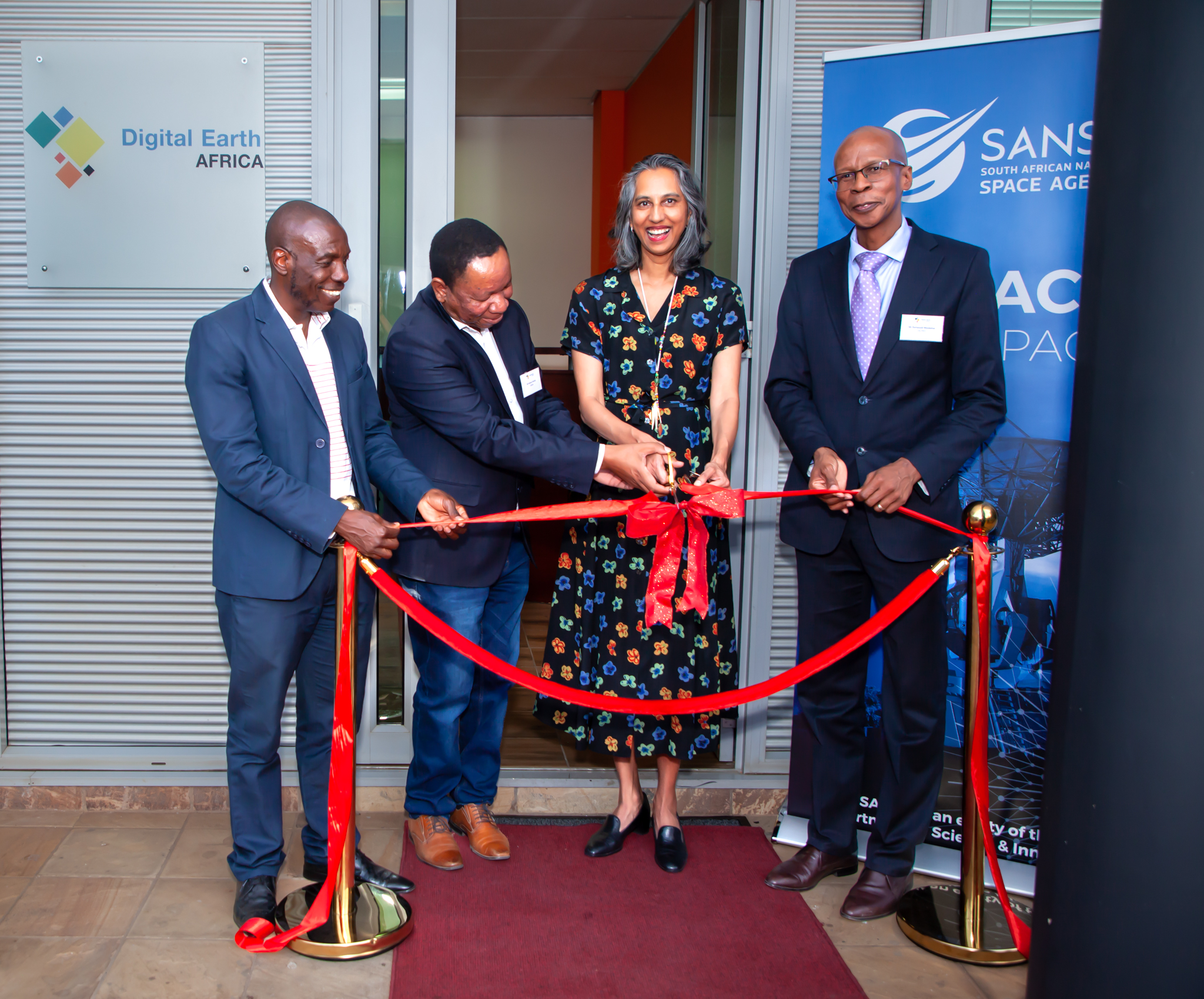 The ribbon cutting ceremony was led by Australian High Commissioner to South Africa, Her Excellency Gita Kamath, the Director-General of Agriculture Land Reform and Rural Development, Mr Mooketsa Ramasodi, SANSA Board Chairperson, Mr Patrick Ndlovu and DE Africa Governing Board Member, Dr Mmboneni Muofhe. 
For additional information, please email: info@digitalearthafrica.org or connect with us on Twitter and LinkedIn