20 Oct 2022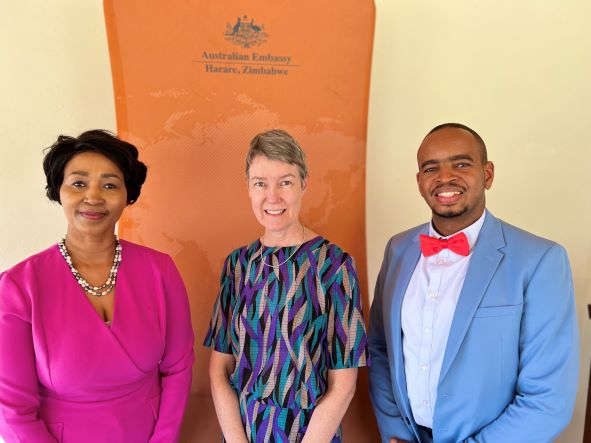 Digital Earth Africa (DE Africa) joined the Australian Ambassador for Zimbabwe in Harare on 18th October 2022 for a roundtable discussion on climate and food security with Non-Governmental Organisations and representatives from the Ministry of Environment and Ministry of Lands, Agriculture, Fisheries, Water and Rural Development. The discussions explored synergies to address climate change including the role DE Africa could support using the continental cropland service (10 metres), which supports crop type mapping and highlights productivity over time including identifying seasons such as planting and harvest. 
Dr Thembi Xaba, DE Africa Managing Director made key remarks emphasising the role of DE Africa in addressing climate action with examples of rehoming of giraffes from Lake Baringo due to floods and the involvement of women in conservation of mangroves in Zanzibar, Tanzania.
H.E. Brontë Moules and Dr Xaba were also guests on @3KtvZim at the #PeoplenEarth show (aired on 19th October 2022 at 18.30CAT), discussing the role of the Australian government towards climate change initiatives, sharing insights on elevating earth observation and reliable data access provided by #DEAfrica as a digital public good. Australia is a major funder of #DEAfrica, which uses technology developed by Geoscience Australia to translate decades of data into easy to consume information for the African continent.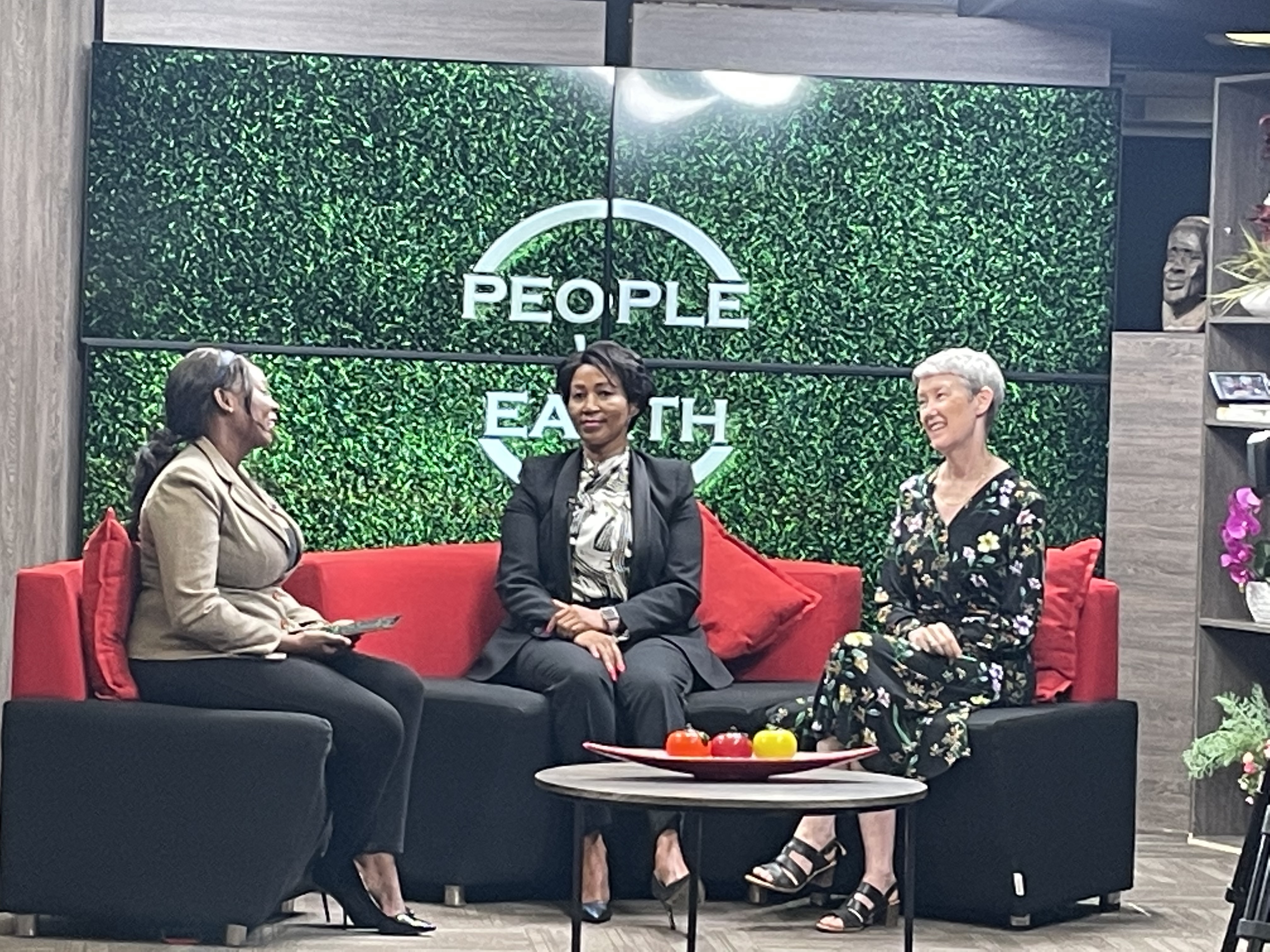 While in Zimbabwe, Dr Kenneth Mubea, DE Africa Capacity Development Lead participated at the Zimbabwe Institute of Geomatics Conference 2022. This conference brought stakeholders from geomatics, disasters management, earth observation and environmental management with the theme Geomatics in Sustainable Waste, Water and Transport, Infrastructure Management. DE Africa presented on the role of Earth observation in the management of natural resources for sustainable development including supporting Sustainable Development Goals (SDGs). The participants were from government (Surveyor General), universities (University of Zimbabwe, Midlands University) and not for profit organisations. In conclusion, the workshop resolved on the role of earth observation to inform policy and inclusion of the youth in the management of natural resources towards a sustainable Zimbabwe, leaving no one and no place behind.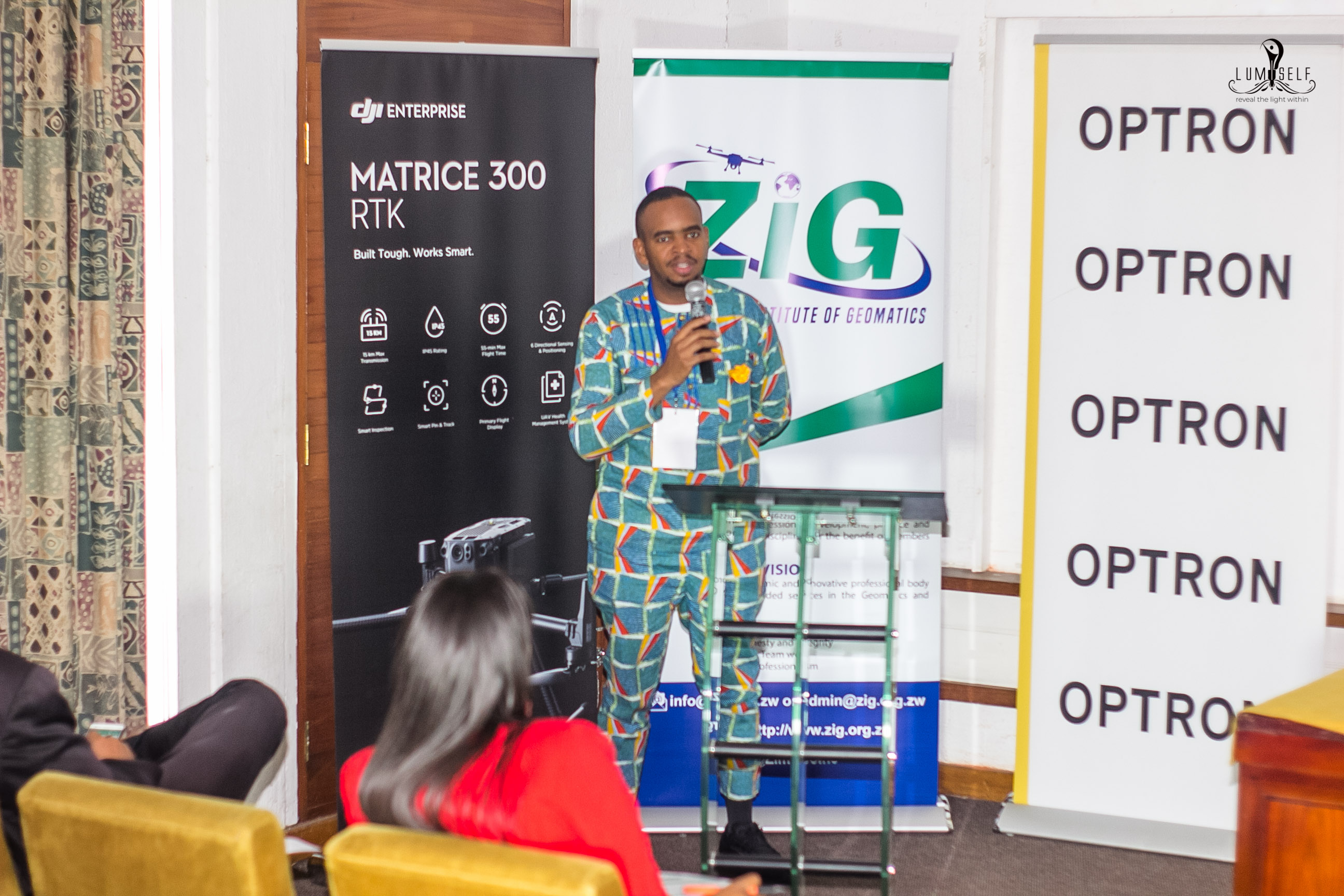 DE Africa continues with its mission of empowering countries across Africa with Earth observation data to enable climate adaptation and mitigation, greater food security and more sustainable development. We also provide free access to our platform and training materials. Please sign up for the free learning courses on: https://learn.digitalearthafrica.org.
Stay connected with us via: https://www.digitalearthafrica.org and our social media platforms: Digital Earth Africa (@DEarthAfrica) / Twitter on Twitter and Digital Earth Africa | LinkedIn via LinkedIn.