11 Sep 2023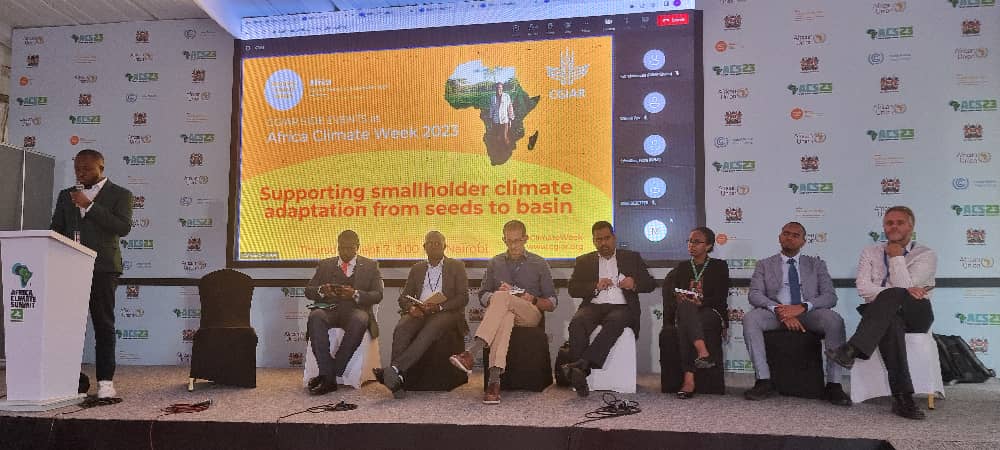 Digital Earth Africa (DE Africa) participated in Africa Climate Week 2023 (ACW 2023)  in Nairobi, Kenya, from 4-8 September 2023. ACW 2023 ultimately aimed to address climate change and its impact on agriculture, food security, and sustainable development. The event provided a platform for policymakers, practitioners, businesses, and civil society to exchange on climate solutions, barriers to overcome, and opportunities realised in different regions, leading to the first global stocktake concluding at COP28 in UAE in December 2023. 
DE Africa participated in panel discussions at a session on supporting smallholder climate adaptation from seeds to basin organised by the International Water Management  Institute (IWMI). The panel included:: Engineer Vincent Kabuti (Ministry of Water Sanitation and Irrigation, Kenya), Pieter Waalewijn (The World Bank), Victor Muriithi (Food Agriculture Organisation), Dr Kenneth Mubea (DE Africa), Dr Ajit Govind (International Centre for Agricultural Research in the Dry Areas), Likimyelesh Nigussie (IWMI), Dr Steven Prager (Bill and Melinda Gates Foundation), and moderated by Dr. Moctar Dembélé (IWMI). The panellists discussed the role of the latest advanced digital and remote sensing innovations in supporting user-oriented agronomic solution bundles and scaling efforts from seeds to basin scale to ensure sustainable climate adaptation with mitigation co-benefits. 
DE Africa shared its provisional service the Continental Crop Land map, and the recently completed project the Information for Agriculture, Food and Water Security (IAFWS) which provided a roadmap for how Earth observation technology can support smallholder farmers. . .
At the end of the session, participants had a better understanding of how the latest advances in remote sensing applications, from field to basin scale, can support climate resilience of smallholder farmers, whilst ensuring sustainable management of land and water resources. In addition, participants were informed about the opportunities and barriers to scale remote sensing applications, including co-design of services with farmers and integration of local knowledge.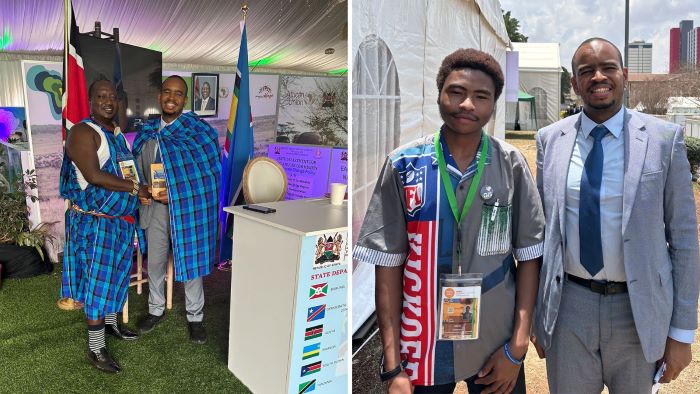 DE Africa continues with its mission of empowering countries across Africa with Earth observation to enable climate adaptation and mitigation, greater food security and more sustainable development. DE Africa provides free access to its platform and training materials.
Connect with us
Website: https://www.digitalearthafrica.org Email: info@digitalearthafrica.org 
Sign up for the free learning courses on: https://learn.digitalearthafrica.org.
Follow us on social media: Digital Earth Africa (@DEarthAfrica)on Twitter and Digital Earth Africa | LinkedIn via LinkedIn.