25 Nov 2021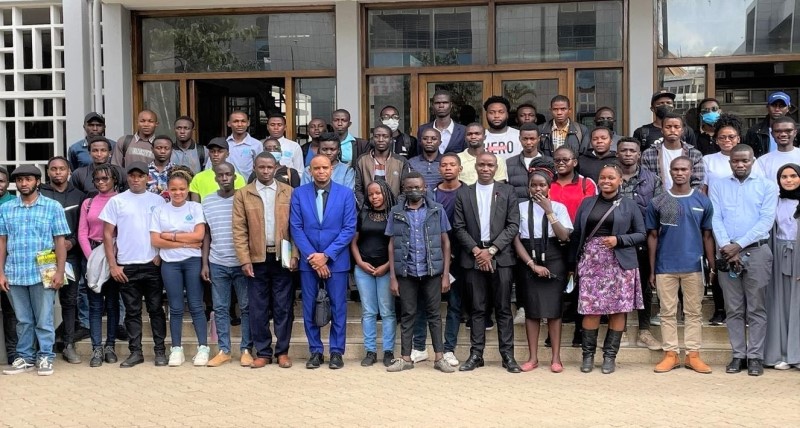 Digital Earth Africa celebrated GIS Day 2021 with the students and lecturers from the Technical University of Kenya (TUK) and Jomo Kenyatta University of Agriculture and Technology (JKUAT). GIS Day is an annual event initiated by Esri back in 1999 and has since been celebrated each November.
Dr Kenneth Mubea, User Engagement Manager from the Digital Earth Africa Establishment Team ran a workshop for students and lecturers from both universities, generating awareness of the Digital Earth Africa platform and tools among the students. The event was a great success, sparking inspiration for the many potential users of the DE Africa platform and services, as well as interest in the new Learning Platform and training.
"I see Digital Earth Africa as a tool that will empower the youth and highlight various issues among the communities," expressed Prof. Hussein Farah from TUK.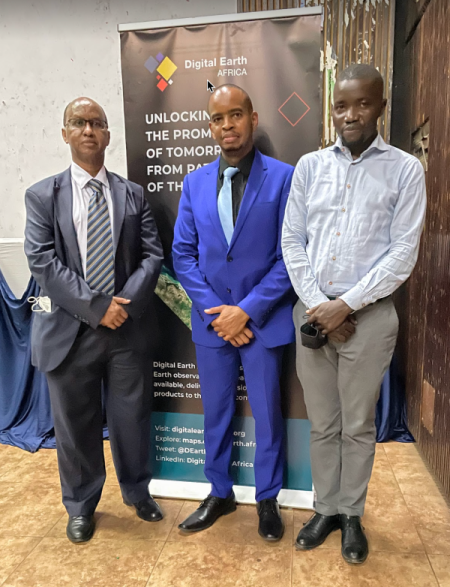 Digital Earth Africa is committed to the promotion of gender equality, disability and social inclusion by encouraging a diverse range of users to interact with the platform.
Attending events such as these provides opportunities to engage the youth of Africa who will become future decision makers in a range of sectors such as agriculture, water management, urbanization and natural resource management and instilling the value of Earth observation tools, in particular the accessible and free data on the DE Africa platform. Engaging users early in their geospatial careers could also lead to long-term users and continued expansion of the DE Africa user community.
Dr. Mercy Mwaniki gave a vote of thanks on behalf of the Jomo Kenyatta University of Agriculture and Technology. She indicated that: "the youth are critical in driving the usage of Earth observation across all sectors and help in making informed decisions on sustainable use of natural resources." 
The workshop showcased the DE Africa platform, tools and services to the students and lecturers. Most of the students were new to the platform and tools and were excited to use the services for applications from agriculture, water, urbanization and forest management. The students expressed interest in using the platform and services for their final year projects and for projects within their communities. The students also saw the value of the DE Africa API for integrating the data directly into GIS software such as QGIS and Esri.
We thank the Technical University of Kenya and Jomo Kenyatta University of Agriculture and Technology for inviting the DE Africa team to this great celebration and look forward to seeing the students utilise the platform and training in the future. 
To engage DE Africa in opportunities such as this please email the team at info@digitalearthafrica.org for further information.