26 Jul 2023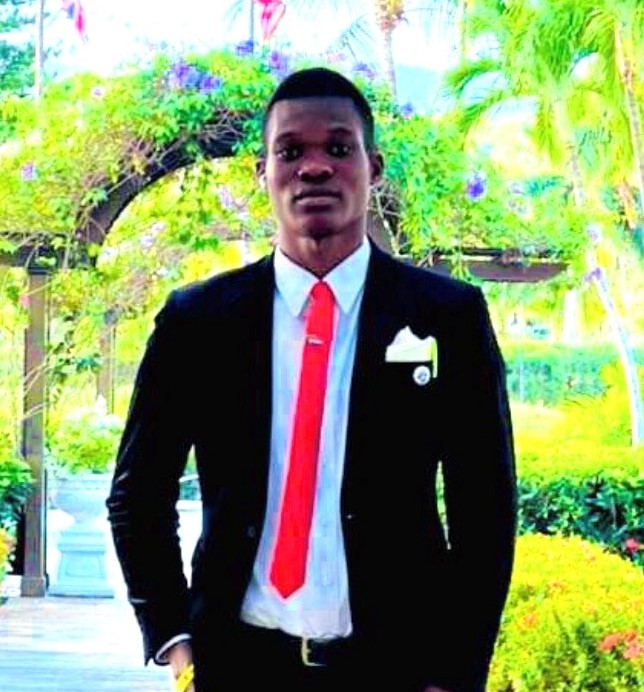 Meet one of the four DE Africa and YouthMappers Technical Challenge winners
Digital Earth Africa proudly acknowledges the African champions in the geospatial informatics industry, valuing their diversity and contributions. In this blog post, we turn our attention to the inspiring next generation of GIS professionals, identified through our esteemed partnership with YouthMappers. As a global network of university-based chapters, YouthMappers leverages open geospatial data and mapping technologies to address local development challenges worldwide. Earlier this year, we unveiled the winners of the highly anticipated DE Africa and YouthMappers Technical Challenge 2022, and today, we celebrate the outstanding achievements of Momoh Lamin and his team from Youthmappers Technical University East at The Eastern Technical University of Sierra Leone. Join us as we delve into their groundbreaking project, "Mapping Rural Water Resources and Flood Risk Areas," and gain insights into their aspirations for the future.
A Burning Passion: Motivation to Make a Difference
When Momoh first encountered the DE Africa and YouthMappers Technical Challenge, he felt an immediate captivation and a desire to seize the opportunity. Driven by a passion to solve problems and create a tangible impact on the world, Momoh recognized the challenge as a gateway to utilize his project research knowledge on a global scale and support Sustainable Development Goals in his local communities.
The Project: Mapping for Change
In the remote regions of Kenema District, numerous rural communities struggle with limited access to clean and safe drinking water. Momoh's project focused on mapping these communities and producing geospatial data that organizations could utilize to gain a comprehensive understanding of the region's developmental needs. By providing accurate data, Momoh's team aimed to secure clean drinking water, promote agricultural activities, save lives, and unlock new avenues for development.
Engaging Stakeholders and Communities
A critical aspect of the project was fostering collaboration with stakeholders and local communities. Momoh and his team tirelessly engaged with community members, conducting interviews and gathering valuable insights. By actively involving the people most affected by the lack of clean water, they ensured that the project's outcomes truly addressed their needs and aspirations. Through collaboration and the support of YouthMappers, Momoh's team became catalysts for change, igniting hope and driving initiatives to improve access to clean water in marginalized communities.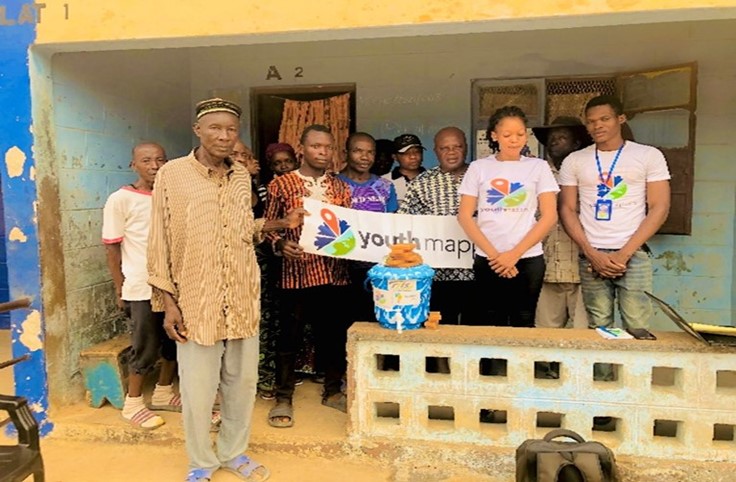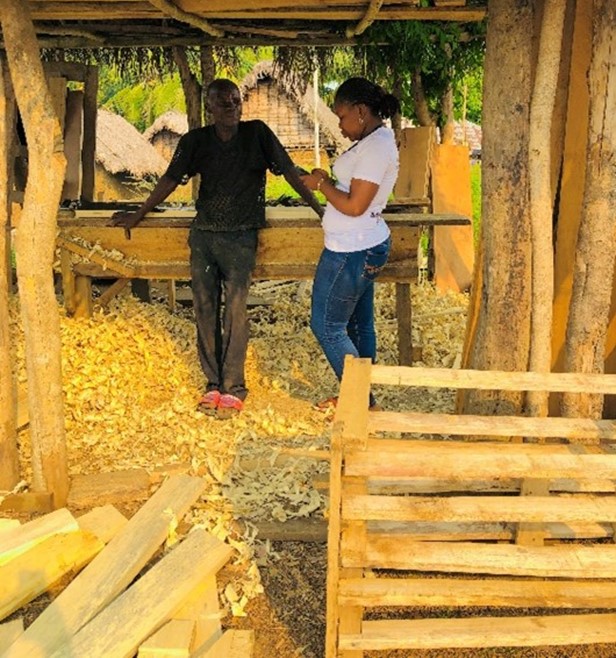 Empowering Skills and Networks
Winning the Technical Challenge has been a life-changing experience for Momoh. It has equipped him with advanced skills in various open geospatial tools and enhanced his project coordination and management abilities. Additionally, the challenge has broadened his network, connecting him with community stakeholders and international experts whom he now considers invaluable mentors. Since his victory, Momoh's dedication to research and study has reached new heights, propelling him to pursue further knowledge and expertise within the geospatial industry.
Pursuing Lasting Impact
Currently, Momoh's project is at the stage of analyzing the findings. As they move forward, their next steps involve meticulously documenting their research and compiling comprehensive reports. Looking ahead, Momoh is eager to accomplish each task as planned, meeting deliverables and surpassing expectations. Above all, he is determined to achieve the project's main objective and collaborate closely with policymakers, NGOs, and local communities. By deepening their understanding of the importance of practicing hygiene and ensuring access to clean water, Momoh and his team aspire to create a lasting positive impact.
As we celebrate Momoh Lamin and his team's remarkable achievements, their story serves as an inspiration to us all. Their unwavering pursuit of mapping a brighter future, where clean water is a fundamental right, reminds us of the transformative power of geospatial technologies. Together, we can continue to leverage our skills, knowledge, and collaborations to build a better world—one map at a time.
DE Africa continues with its mission of empowering countries across Africa with Earth observation data to enable climate adaptation and mitigation, greater food security and more sustainable development.
Stay connected with us via: https://www.digitalearthafrica.org and our social media platforms: Digital Earth Africa (@DEarthAfrica) / Twitter on Twitter and Digital Earth Africa | LinkedIn via LinkedIn.