22 Jun 2022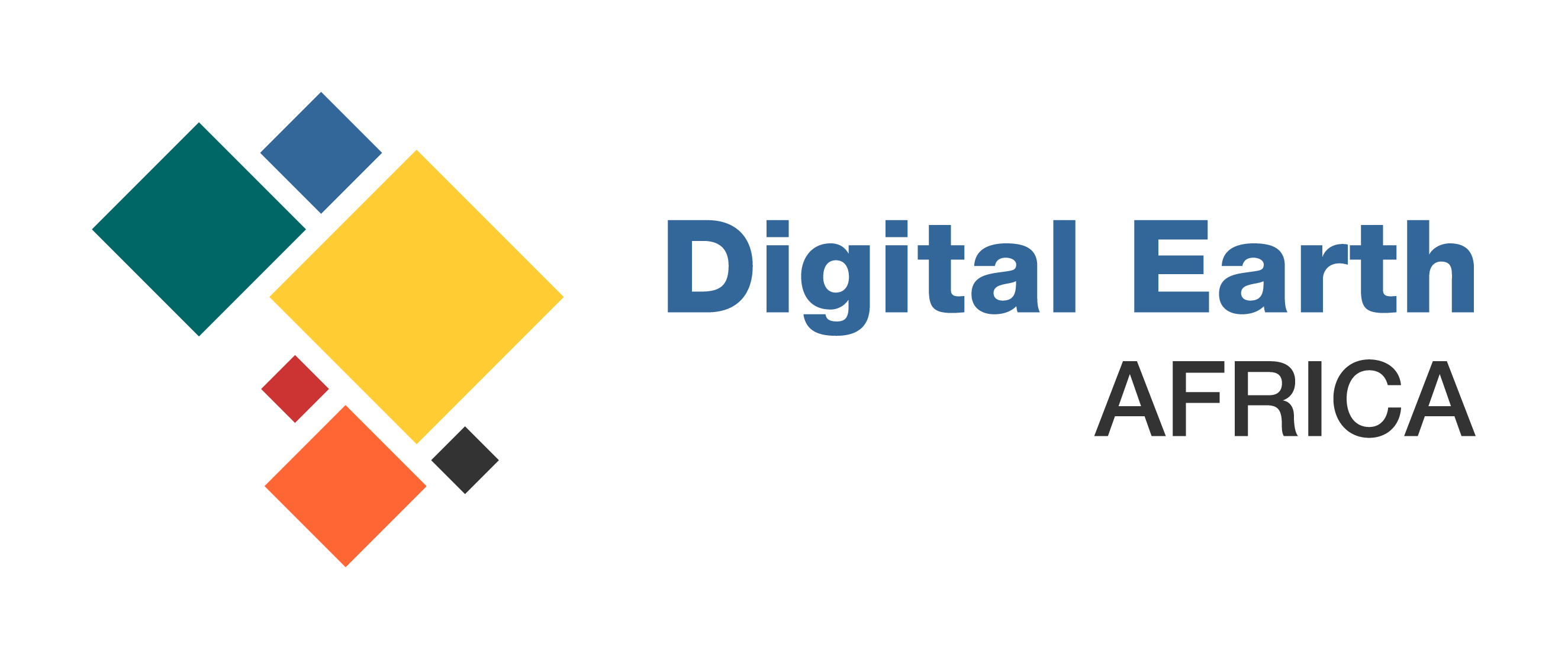 Digital Earth Africa aims to improve the lives of people across the African continent by translating Earth observations into insights that will support sustainable development.

Our platform and services enable African governments, industry and decision makers to track changes across the continent in unprecedented detail. This provides valuable insights for better decision making across many areas, including flooding, drought, soil and coastal erosion, agriculture, forest cover, land use and land cover change, water availability and quality, and changes to human settlements.

We are built on partnerships with African governance and in-country expertise to create sustained capability development in Africa. Digital Earth Africa is working with the African and international community to ensure that Earth observation data is analysis ready, rapidly available and readily accessible to meet the needs of our users.

Digital Earth Africa has partnered with South African National Space Agency to establish a Program Management Office situated in South Africa, Gauteng, Pretoria. The following opportunity exists within the Program Management Office to be filled by an individual with the relevant skills, drive, competencies, qualifications.

Appointments to the DE Africa Program Management Office will be on a short to medium term contractual basis subject to renewal based on performance and budget availability.
GROUP ADMINISTRATOR
12 Month Fixed-Term Performance-Based Contract
Reporting to the Programme Office Manager, the Programme Administrator will be responsible for administrative functions, as well as for the implementation and execution of duties in accordance with office policies, procedures; and scheduling work time and assignments for PMO staff. They will identify, plan, and implement the objectives set by the team, to ensure the overall effectiveness of the PMO, including providing administrative support to Monitoring & Evaluation Lead, project leaders, researchers, and technical staff and perform the following additional duties;
Provide comprehensive and seamless project management support to the Program.
Manage schedules, event calendars and communicate relevant to all team members.
Coordinate with Implementing Partners on project support, project progress, workplan development support, including contract administration with IP's and Institutional donors.
Provide Secretariat support, assisting Senior Leadership to develop agendas, collate and circulate papers, prepare and circulate minutes for Strategic and Operational Meetings.
Draft and maintain meeting minutes; formal minutes, informal next action steps, notes etc according to quality frameworks.
Maintain programme records according to quality frameworks, including maintaining the document management systems.
Manage all correspondence including telephone and email enquiries.
Support budgeting and bookkeeping procedures, track stock of office supplies and equipment and place orders when necessary.
Support the Monitoring & Evaluations (M&E) Lead in implementing the M&E frameworks, towards an effective performance management monitoring and a sustainable impact evaluation.
The ideal candidate will have:
A three-year tertiary qualification in Business Administration or NQF level 6 certificate in project management, with at least three years' experience in project/programme management environment supporting multiple projects;
A Project Management qualification or equivalent would be advantageous; and
3 – 5 years' secretariat and administrative experience.
Key areas of responsibility will include but not limited to:
Project Management
Secretariat and Office Administration Support
M&E Administration and Support
Document Management
Information and Communication Management
International and Local Travel Arrangements.
Please NOTE that the appointment will be on a level commensurate with qualifications, experience and skills.
Background verification, including criminal record, credit checks, security clearances, qualification and citizenship checks as well as competency assessment and psychometric testing, may form part of the selection process.
DE Africa reserves the right to not make an appointment.
DE Africa subscribes to the principles of Employment Equity and welcome applications from all persons with disabilities. Preference will be given to candidates in accordance with this.
Closing date: 5th July 2022
Should you meet the above requirements, please send your detailed CV and cover letter to: sntwasa@sansa.org.za
Communication will only be conducted with short-listed candidates. If applicants have not heard from us within 4 weeks of the closing date, they must assume that their applications were unsuccessful.