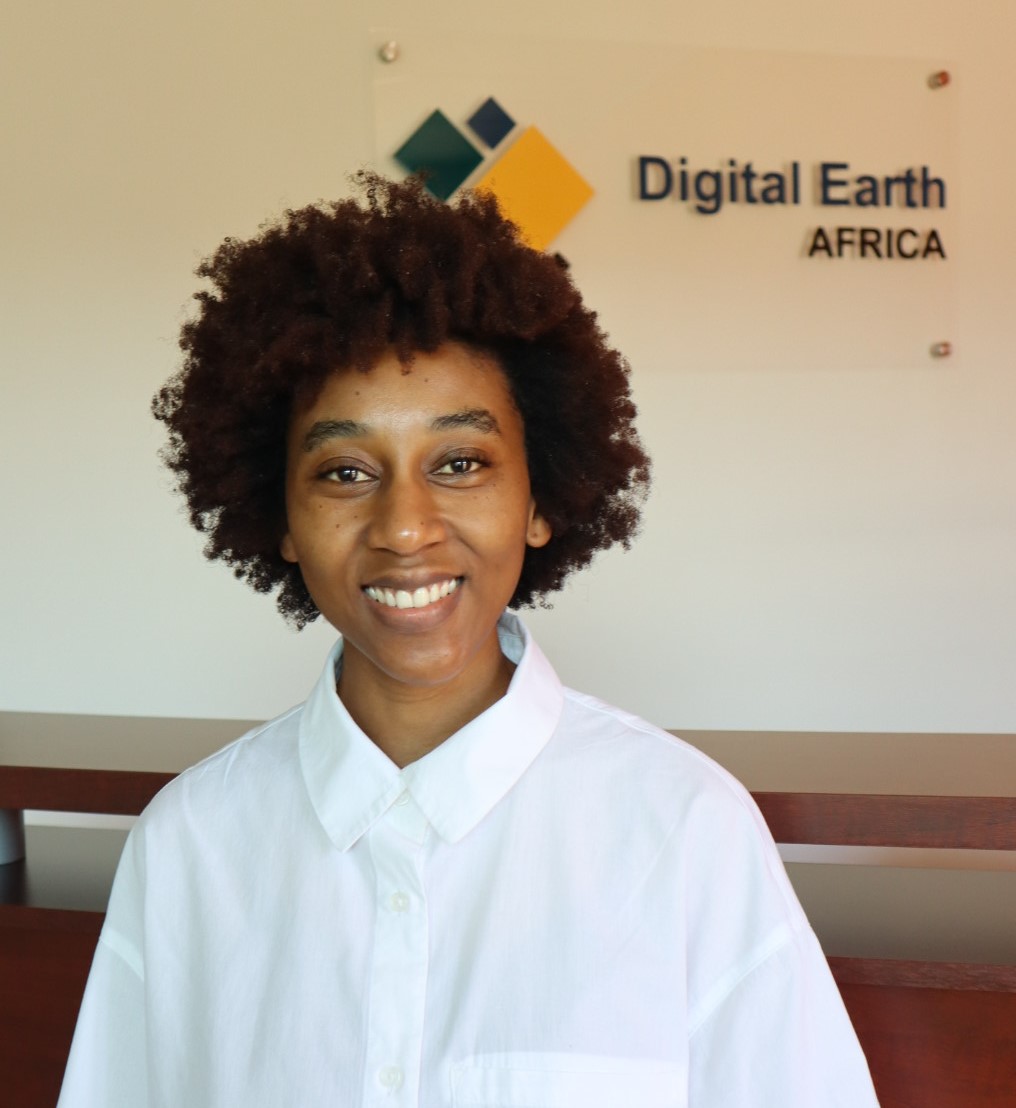 Mpho Sadiki is the Earth Observation (EO) Data Scientist for Digital Earth Africa. In her role, she will be working on creating, managing, and delivering continental services and products using earth observation and geospatial data (satellite imagery and data), which will provide insights that support sustainable food management, agricultural practises, food security, and urbanisation on the African continent.
Mpho began her career as a Knowledge Transfer Partnership Associate, where she worked on utilising earth observation data to develop data science capabilities to analyse crop spectral signatures in order to enable maize crop identification and yield estimation.
She obtained a Masters in Geoinformatics from the University of Pretoria, is currently pursuing a PhD in geoinformatics, where her research will use geospatial technologies to map the biodiversity of wetland ecosystem functional groups across the African continent.