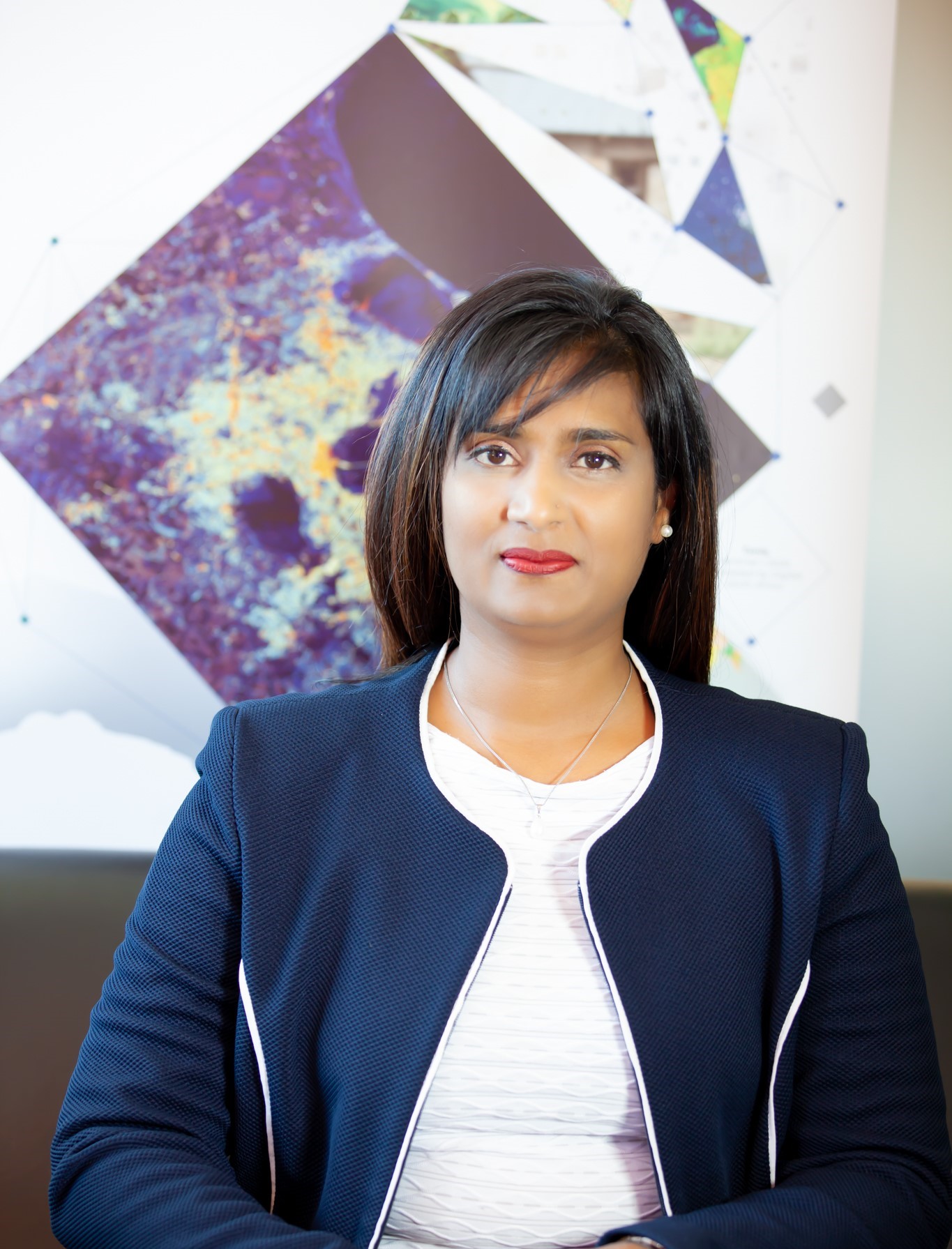 Farrah Naidoo is the Program Office Manager for Digital Earth Africa Program. Before being appointed into this full time role; Farrah was contracted by the Research Institute for Innovation and Sustainability to project manage the transition of the DE Africa Program to the African Continent.
Farrah worked and studied her way up the ranks from a receptionist in the year 2000 to a Provincial Managing Director in 2017 for a large Non-Profit in the political sphere. She studied part-time and completed a degree and various other programmes and courses, finally achieving her (MSc) Masters in Marketing from the Edinburgh Business School, Heriot Watt University, UK. She is an MDP graduate and a qualified PRINCE II Project Management Practitioner with a demonstrated history of establishing and managing large, complex Programmes in the ICT Research Environment for the Council of Scientific and Industrial Research (CSIR).  
Further, she has extensive experience in business incubation working for the SoftstartBTI Incubator and a background in corporate social responsibility. She held the position of CSI Consultant for the 'Kaelo Stories of Hope' series on SABC2 and was a Social Development & Sustainability Researcher for the 'Lets Fix It' show on E-Tv.