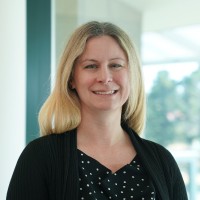 Dr Hall is the outgoing Managing Director of the Digital Earth Africa Establishment Team, having joined as Chief Operating Officer in 2019. Dr Hall has played a critical role in the establishment and ongoing success of Digital Earth Africa as a world-leading capability, and in the smooth transition to African leadership by the Program Management Office Team. 
Prior to DE Africa, Lisa worked in a diverse range of program management and scientific leadership roles in Geoscience Australia. She has extensive industry experience in both the resources and insurance sectors, including building probabilistic natural disaster risk models and helping international clients to de-risk investments.
Lisa holds a PhD in Geology from Oxford University and an MSc in Geology and Geophysics from Cambridge.