01 Nov 2021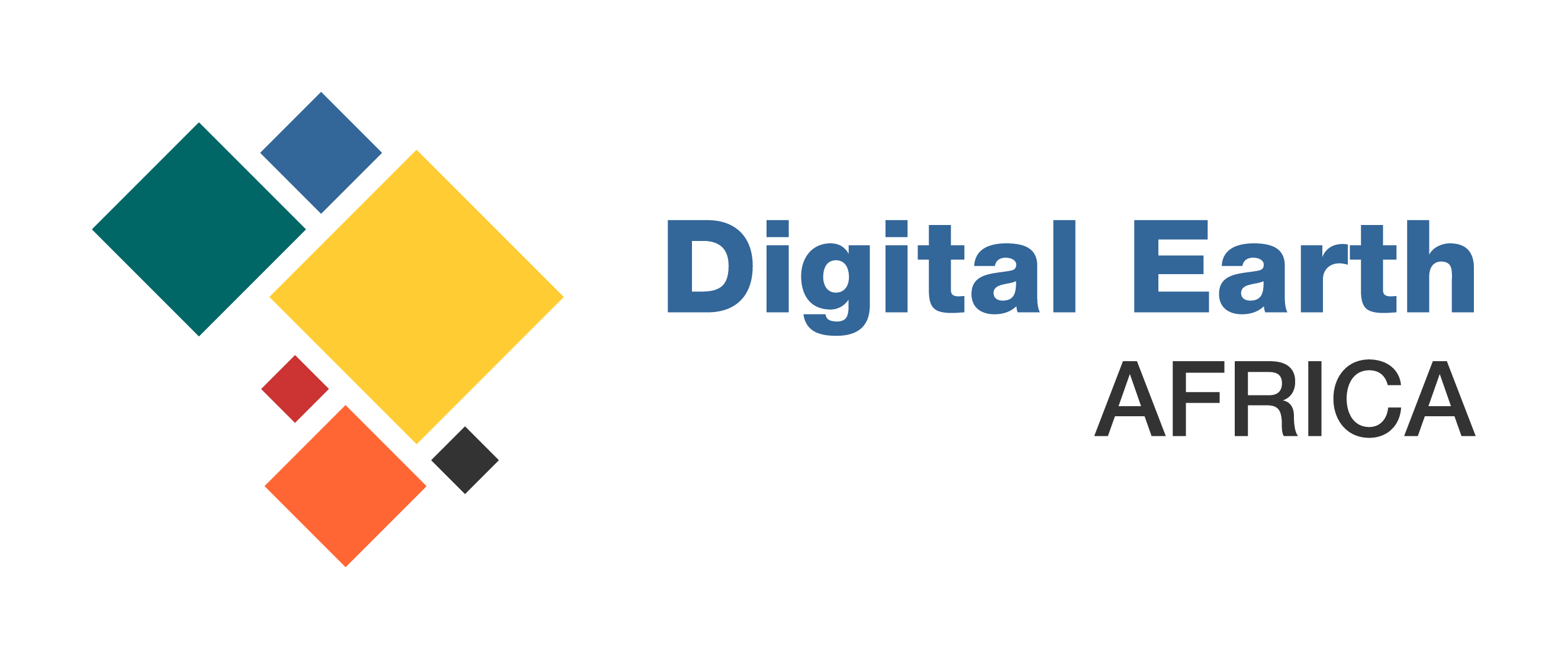 Digital Earth Africa aims to improve the lives of people across the African continent by translating Earth observations into insights that will support sustainable development.
Our platform and services enable African governments, industry and decision makers to track changes across the continent in unprecedented detail. This provides valuable insights for better decision making across many areas, including flooding, drought, soil and coastal erosion, agriculture, forest cover, land use and land cover change, water availability and quality, and changes to human settlements.
We are built on partnerships with African governance and in-country expertise to create sustained capability development in Africa. Digital Earth Africa is working with the African and international community to ensure that Earth observation data is analysis ready, rapidly available and readily accessible to meet the needs of our users. More information about the organization can be found at https://www.digitalearthafrica.org
Digital Earth Africa has partnered with South African National Space Agency to establish a Program Management Office situated in South Africa, Gauteng, Pretoria. The following opportunity exists within the Program Management Office to be filled by an individual with the relevant skills, drive, competencies, qualifications.
Appointments to the DE Africa Program Management Office will be on a short to medium term contractual basis subject to renewal based on performance and budget availability.

PROGRAMME OFFICE MANAGER
18 Months Fixed-Term Performance-Based Contract

Reporting to the Head of Operations, the successful candidate will be responsible for the successful delivery of the DE Africa work program, comprising several projects, with the intention of achieving defined goals.
The Program Office Manager has a broad focus, managing the delivery of DE Africa objectives and outcomes with a proven track record and experience in very strong administrative skills. To oversee and support all administrative duties in the office and ensure that the office is operating smoothly; managing office budgets. Liaising with staff, suppliers and clients. Implementing and maintaining procedures/office administrative systems. Responsibilities will include but not limited to;
Maintaining and managing processes supporting the relevant Governance Structures;
Supporting the Head of Operations and assisting with effecting the PMO stakeholder management plan and communication framework;
The establishment and management of a project methodology incorporating structures, standards, processes and documentation, including planning, reporting, monitoring and evaluation, that meets the needs of the program;
Maintaining processes to ensure project management documentation, reports and plans are relevant, accurate and complete;
Managing contract and price negotiations with office vendors, service providers and office lease;
Contributing to the formulation of Annual PMO plans, operating plans, budgets, and capital expenditure requests in line with the Programs strategic goals and objectives, Products, Services & Operations;
Develop positive relationships to enable the PMO in facilitation, tracking, and reporting on projects, and training;
Track and report on partner work plans and overall Program portfolio performance, providing a real-time, comprehensive view of all projects;
Monitor PMO overhead and capital expenses to ensure achievement of cost efficiency and acting to correct any adverse variances;
Assist with office layout planning and office moves, and with managing and maintaining IT infrastructure;
Interview and train new office employees and organise their employment paperwork; and Plan in-house or off-site activities, like parties, celebrations and conferences.

The ideal candidate will have:
A Bachelor's degree or equivalent qualification in Business Administration or in a related field;
Project Management qualification or experience would be advantageous;
Minimum of 5 years of work experience in an administrative/office management role;
Experience in a public sector a must;
Strong proven working knowledge of PFMA, treasury regulations and related legislations;
Must have exceptional attention to detail;
Strong organizational and time management skills, and ability to prioritize;
Must be a self-starter and driven;
Excellent communication and interpersonal skills;
Leadership ability to manage challenges and oversee employees;
Strong problem-solving skills and analytical abilities; and
Must be proficient with Microsoft Office and Google products.
Key areas of responsibility will include but not limited to:
Administrative Management and Support;
Financial Management;
Office Management;
Inventory Management;
People Management.

Please NOTE that the appointment will be on a level commensurate with qualifications, experience and skills.

Background verification, including criminal record, credit checks, security clearances, qualification and citizenship checks as well as competency assessment and psychometric testing, may form part of the selection process.

DE Africa reserves the right to not make an appointment.

DE Africa subscribes to the principles of Employment Equity and welcomes applications from all persons with disabilities . Preference will be given to candidates in accordance with this.

Closing date: 17 November 2021

Should you meet the above requirements, please register your detailed CV and cover letter at https://jb.skillsmapafrica.com
Communication will only be conducted with short-listed candidates. If applicants have not heard from us within 4 weeks of the closing date, they must assume that their applications were unsuccessful.
Apply here: DE Africa: Programme Office Manager Digital Earth Africa (skillsmapafrica.com)