04 Nov 2021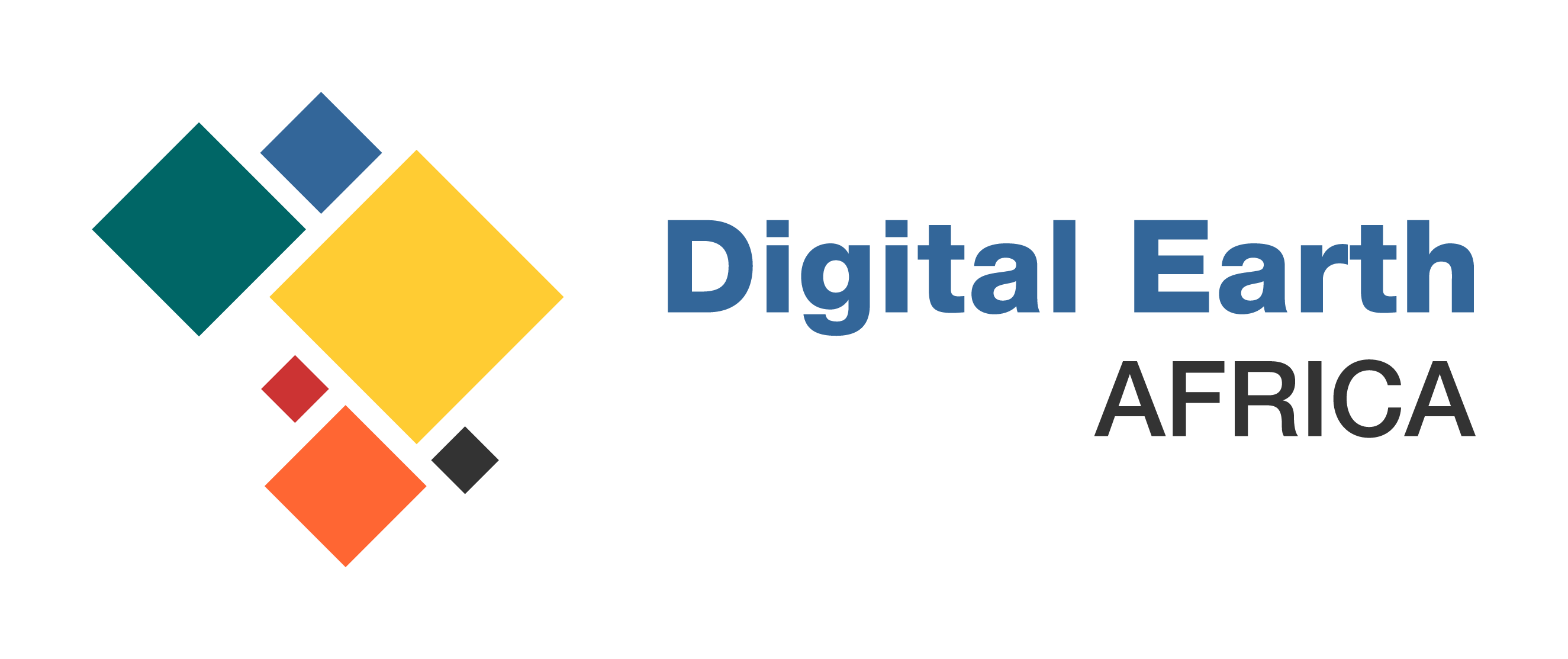 Digital Earth Africa aims to improve the lives of people across the African continent by translating Earth observations into insights that will support sustainable development.
Our platform and services enable African governments, industry and decision makers to track changes across the continent in unprecedented detail. This provides valuable insights for better decision making across many areas, including flooding, drought, soil and coastal erosion, agriculture, forest cover, land use and land cover change, water availability and quality, and changes to human settlements.
We are built on partnerships with African governance and in-country expertise to create sustained capability development in Africa. Digital Earth Africa is working with the African and international community to ensure that Earth observation data is analysis ready, rapidly available and readily accessible to meet the needs of our users. More information about the organization can be found at https://www.digitalearthafrica.org
Digital Earth Africa has partnered with South African National Space Agency to establish a Program Management Office situated in South Africa, Gauteng, Pretoria. The following opportunity exists within the Program Management Office to be filled by an individual with the relevant skills, drive, competencies, qualifications.
Appointments to the DE Africa Program Management Office will be on a short to medium term contractual basis subject to renewal based on performance and budget availability.

CAPACITY DEVELOPMENT LEAD
18 Months Fixed-Term Performance-Based Contract

Reporting to the Head of Operations, the primary role of the Capacity Development Lead will be to provide technical leadership and oversight of DE Africa's Capacity Development CD and User Engagement activities to strengthen partners' operational and technical functions through the provision of high-quality, demand-driven support services. They will lead in the coordination and articulation of Capacity Development (CD) activities to partners across a diverse array of geographies, manage stakeholders from aligned capacity building programs in Africa and technical areas of focus towards achieving results. Responsibilities will include but not limited to;
Leading the development and implementation of the project's comprehensive CD strategy to strengthen the organisational and technical capacity of local partners;
Manage with the capacity development partners the development, implementation, and monitoring of all project activities concerning CD (in at least English and French) ;
User engagement with partners or separately to identify needs, requirements and additional use cases for DE Africa data, products and services;
Supporting the training and capacity building program for DE Africa across partner institutions;
Partner engagement and management to ensure objectives of each partnership are being fulfilled to expectations including development of additional partnerships;
Monitoring the level, number and availability of instructors within partners instruction, ensure upskilling of new trainers occurs to keep constant, or adapt to increasing, demand;
Supporting the operational establishment of DE Africa in Africa;
Stakeholder engagement and outreach on the use and benefits of the DE Africa infrastructure;
Identifying new applications, partnerships and innovations that can scale the use and uptake of DE Africa products at the local, national and regional level for more effective decision-making and policy;
Be available to present at workshops and conferences across Africa and internationally;
Overseeing the provision of support desk assistance to users across Africa by partners;
Supporting the development of innovation challenges and hackathons;
Support the development of case studies and blogs about new use cases and innovation on the use of earth observation data to support Agenda 2063 development challenges;
Tracking and maintain an awareness of policy and other issues related to EO data;
Track debates on data for development, and cross-cutting policy issues in relation to implementation and monitoring of the Sustainable Development Goals (SDGs), Sendai Framework on Disaster Risk Reduction and the Paris Agreement on Climate Change;
Promoting DE Africa through events and media channels and provide other communications and outreach support as required;
Supervising contractual arrangements with service providers regarding maintenance of the existing learning platform;

The ideal candidate will have:
Master's degree or equivalent in a relevant field including organizational development, social sciences, education, etc.
At least 6 years of experience in civil society strengthening, governance, community mobilization, or other relevant programming;
Excellent grasp and demonstrated experience in participatory CD methodologies;
Knowledge of remote sensing principles and experience in working with time-series remotely sensed data and image processing/GIS software including workflow development and scripting;
Proven experience in working with Earth Observation datasets or EO analysis platforms;
Demonstrated ability of successful collaboration with stakeholders and clients including internationally;
Excellent communication skills and the ability to work as an effective member of a team;
An interest in the African environment and a broad understanding of processes that affect it;
Demonstrated experience in working with the Open Data Cube Community activities is desired;
Experience running training and capacity building programs; and
A passion for supporting and promoting diversity and inclusion.

Key areas of responsibility will include but not limited to:
Capacity Development (DC) Strategy Development;
User Engagement and Support;
Stakeholder and Partnership Management;
Financial Management;
People Management.

Please NOTE that the appointment will be on a level commensurate with qualifications, experience and skills.

Background verification, including criminal record, credit checks, security clearances, qualification and citizenship checks as well as competency assessment and psychometric testing, may form part of the selection process.

DE Africa reserves the right to not make an appointment.

DE Africa subscribes to the principles of Employment Equity and welcomes applications from all persons with disabilities . Preference will be given to candidates in accordance with this.

Closing date: 17 November 2021

Should you meet the above requirements, please register your detailed CV and cover letter at https://jb.skillsmapafrica.com 

Communication will only be conducted with short-listed candidates. If applicants have not heard from us within 4 weeks of the closing date, they must assume that their applications were unsuccessful.
Apply here: DE Africa: Capacity Development Lead Digital Earth Africa (skillsmapafrica.com)