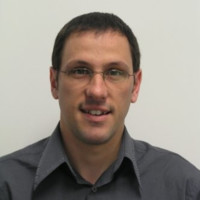 Senior Advisor Capacity Development at Digital Earth Africa Cedric.Jorand@ga.gov.au
Cedric leads the capacity development efforts of Digital Earth Africa on behalf of Geoscience Australia. Cedric has led development of the DE Africa bilingual Learning Platform and the Introduction to Sandbox short courses to support the capacity development of the users. He is passionate about providing the tools and opportunities for users across Africa to build their GIS skills by using free and accessible services provided by DE Africa. 
Cedric has an academic background in Earth science and has worked in the private resource sector for 10 years developing GIS solutions for geothermal modelling and O&G exploration. Cedric has a PhD in Geomechanics, Geology, from the University Cote d'Azur and is pursuing a Masters of Business Administration specialised in change management. Cedric previously worked as a researcher at the French Geological Survey and as the Principal Geoscientist, Thermal Modeller and R&D activities Manager at FROGTECH Geoscience.